Today's boys baseball game has been moved to Union City at 4:30 pm. Check the athletic calendar online for additional updates to the season.

First win of the spring belongs to Softball. Great win Lady Braves!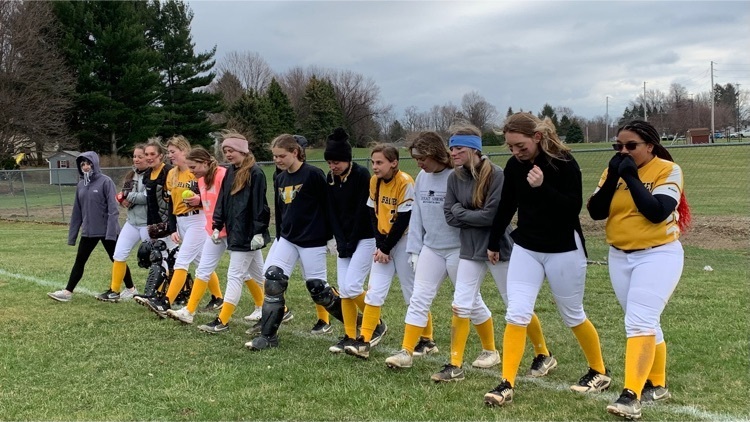 Braves Football voluntary off-season lifting: Monday and Wednesday mornings 5:30-7am, Tuesday and Thursday evenings 6-7:30.

Our Lady Braves are on their way to Pigeon Forge Tennessee. Safe travels and best of luck. Go Braves!!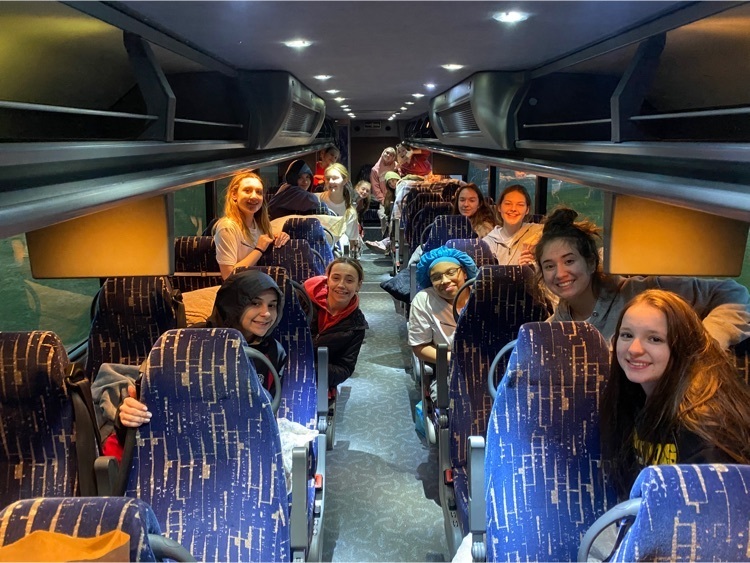 12th Grade Elite Brave Katelyn Robson: Clubs and/or Sports: Softball, Bowling, National Honor Society, Volleyball What do you love about Iroquois? The teachers What are your future aspirations? Pre-med at Pennsylvania State University, Medical school at Case Western Reserve , then be a pediatrician at the Cleveland Clinic. What teacher has made the most impact on you and why? Ms. Tobin and Mr. Sovisky have made the most impact on me. They are both amazing teachers and people. They have prepared me for college and life. Favorite Quote: "You know, sometimes I feel like my whole life is just a series of loosely-related wacky misadventures"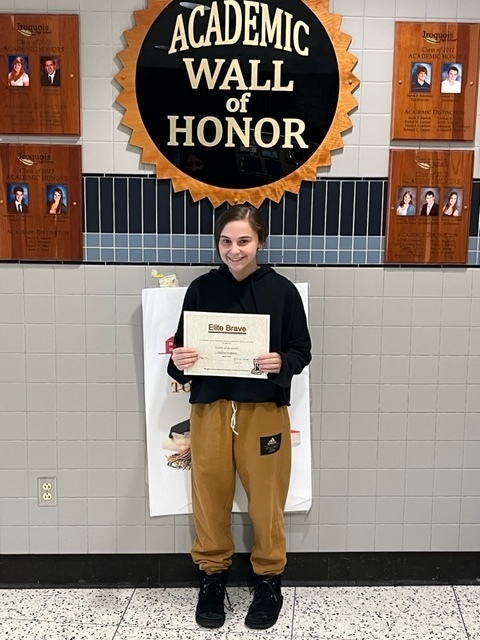 11th Grade Elite Brave Mariah Denning: What do you love about Iroquois? As much as I may not be in the best mood some days, there is always something weird or interesting that happens/that I hear that makes my day. What are your future aspirations? I'm still figuring out exactly where and how I will go about it, but I am aware that growing up I felt as if not many people really understood how I was feeling or understood who I was. I know for sure that growing up I would like to be able to understand other teens the way I wasn't. After school I plan on starting to save each year to travel to different areas. What teacher has made the most impact on you and why? This teacher is no longer at Iroquois, but Mrs. Dell from my 10th grade English class made the most impact on me. She understood what I was going through and helped me during a really hard time. Most classes I never really looked forward to, but her English class is the class I always looked forward to going to everyday. In her class I felt like I could express myself in a way I couldn't through words. Favorite Quote: "All of us have been through things in the past, but it is on you to decide whether or not you will use it to keep moving forward or be stuck in the past. "

10th Grade Elite Brave Brodie Luke: Clubs and/or Sports: Soccer and Cross country mountain biking. What do you love about Iroquois? I love that the staff is very supportive of it students and how teachers are able to make a connection with the students. What are your future aspirations? I either plan to go into college for mechanical engineering or I will go into a trade school for construction. What teacher has made the most impact on you and why? I think Mr.Patrick has made the most impact on me this year because everyday I have his class, I have something to look forward to and a class to enjoy working and being in. Favorite Quote: "A life spent making mistakes is not only more honorable, but more useful than a life spent doing nothing." — George Bernard Shaw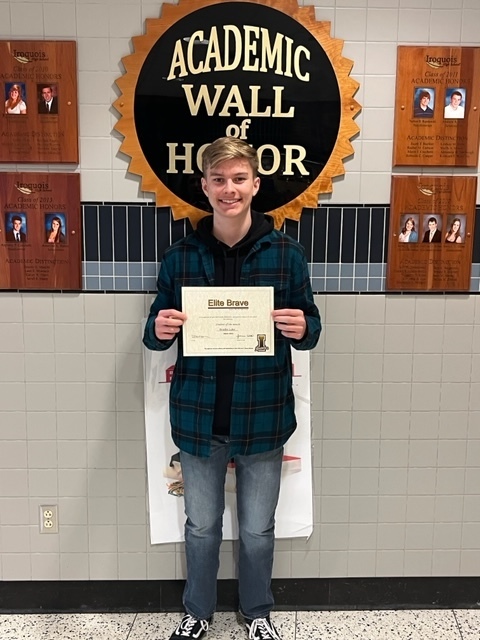 9th Grade Elite Brave: Nevaeh Peters What do you love about Iroquois? Coming here and seeing my friends. What are your future aspirations? To go to college and get a job as an interior designer. What teacher has made the most impact on you and why? Mrs. Bandur because she made English interesting, fun, and enjoyable for everyone. She incorporated games into our learning and was a very nice and understanding teacher. Favorite Quote: "If life were predictable it would cease to be life and be without flavor."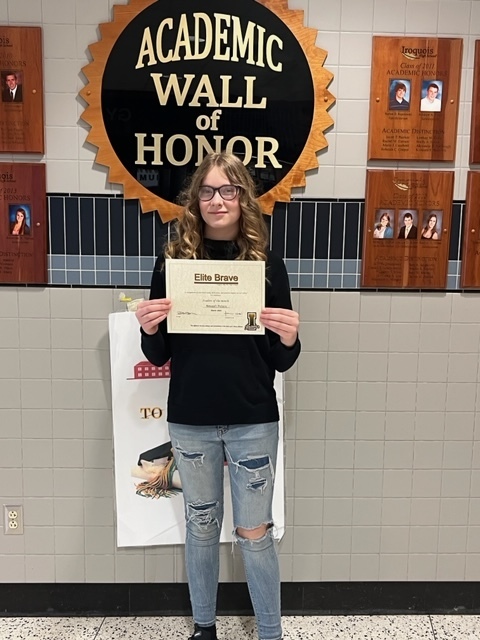 7th Grade Elite Brave: John Allamon What do you love about Iroquois? My teacher taught me so i could understand. What are your future aspirations? To get good grades What teacher has made the most impact on you and why? Ms. Hart because her class is always fun and she helps me with math when I don't get it. Favorite Quote: Stay prepared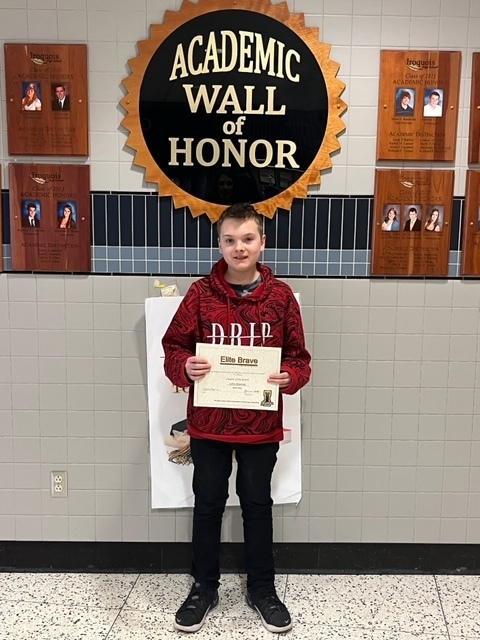 Congratulations to our March Elite Braves. Elite Braves demonstrate excellent behavior in and out of the classroom, are well mannered, and respectful to both peers and teachers. These students have been selected by teachers, administrators, and guidance counselors for being exemplary. 7th grade- John Allamon 8th grade- Lucas Kline (not pictured) 9th grade- Nevaeh Peters 10th grade- Brodie Luke 11th grade- Mariah Denning 12th grade- Katelyn Robson (not pictured)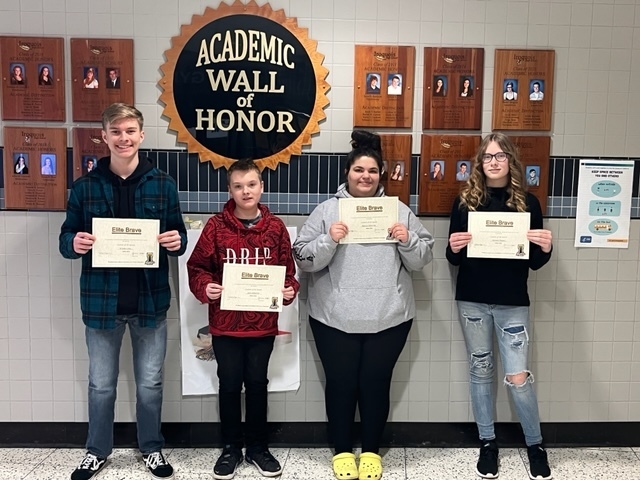 We have some exciting news to share! Next Friday, March 11th, the Erie Otters have agreed to promote the Iroquois Foundation, PYD, and Community Schools during their game at 7pm. We would love if you and your families could join us! Please use the following link to purchase your tickets: (
https://offer.fevo.com/21otters-game-29-4fg95gm-50dbe68...
). $3 from each sale will return to the Iroquois Foundation and be put toward staff grants, student scholarships, and school-wide initiatives.

Iroquois Performing Arts will be having a Spring Musical Extravaganza! Instead of one show, it will be a revue of several popular musicals. Interested, see the link on Schoology. Auditions-next week! If you have questions contact Ms. Conti.
https://forms.gle/fEkgME4tMvaSZ75d8

Health and Safety Plan Update: Starting on March 2nd, 2022 - masks will not be required on district transportation. Masks are still strongly recommended as one layer of protection against COVID-19 on buses and in school. Thank you for your continued support as we continue to provide quality in-person instruction.


Due to unforeseen circumstances, we must cancel our family yoga night which was scheduled for 6pm tonight. We will reschedule this event ASAP! Sorry for any inconvenience.


Tonight's Vocal Ensemble Love Concert at IES at 6:00pm is cancelled due to unforeseen circumstances. The concert will be rescheduled for a future date. Purchased tickets can be redeemed for the new concert date or reimbursed. Please contact Mrs. Kelly if you have any questions.

Iroquois 8th grade boys defeated Girard 31-18 they will play Seneca at 5 pm today @ Wattsburg MS. Go Braves

Please join us for family yoga night in the IHS cafeteria! This event is free but please RSVP by February 14th. Attendees are encouraged to bring their own mats. Light refreshments will be provided. Masks are required.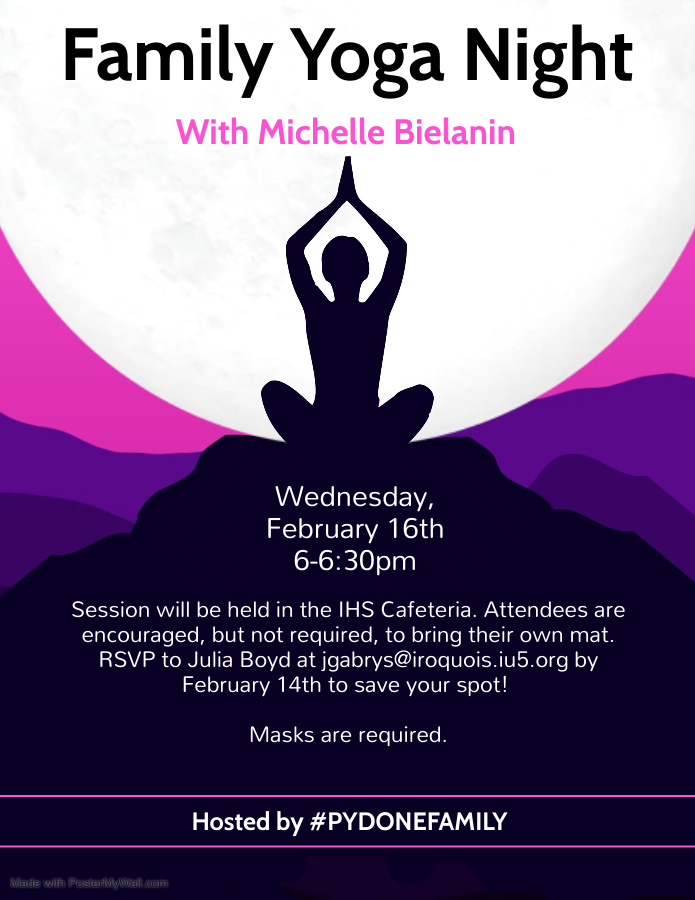 12th Grade Elite Brave- Kobe Barnes Clubs and/or Sports: Cross country and Track and Field What do you love about Iroquois? I like that it's a small school, so everyone knows everyone, and "cliques" aren't very exclusive. What are your future aspirations? I want to go to a trade school to become an electrician and open my own business working in people's houses and go back to school and learn HVAC to add that onto my personal business. Later I would like to use my business to offer scholarships, grants, and apprenticeships to teens looking for extra aid in paying for their education after high school. What teacher has made the most impact on you and why? The teacher that has made the most impact on me is Mrs. Haslett because she pushed me to try my hardest when I didn't want to and continued to push me after I no longer had her as a teacher. Favorite Quote: "Nobody on this earth is perfect. Everybody has their flaws; everybody has their dark secrets and vices." – Juice WRLD