Sports physicals for the 2022-2023 school year will take place Saturday, June 4th, from 11 am until 3 pm. This will be the only time to get a FREE physical.
Coaches will be present. We will have sports sign-ups, information on summer workouts, team tryout information, and 5th/6th-grade sports information!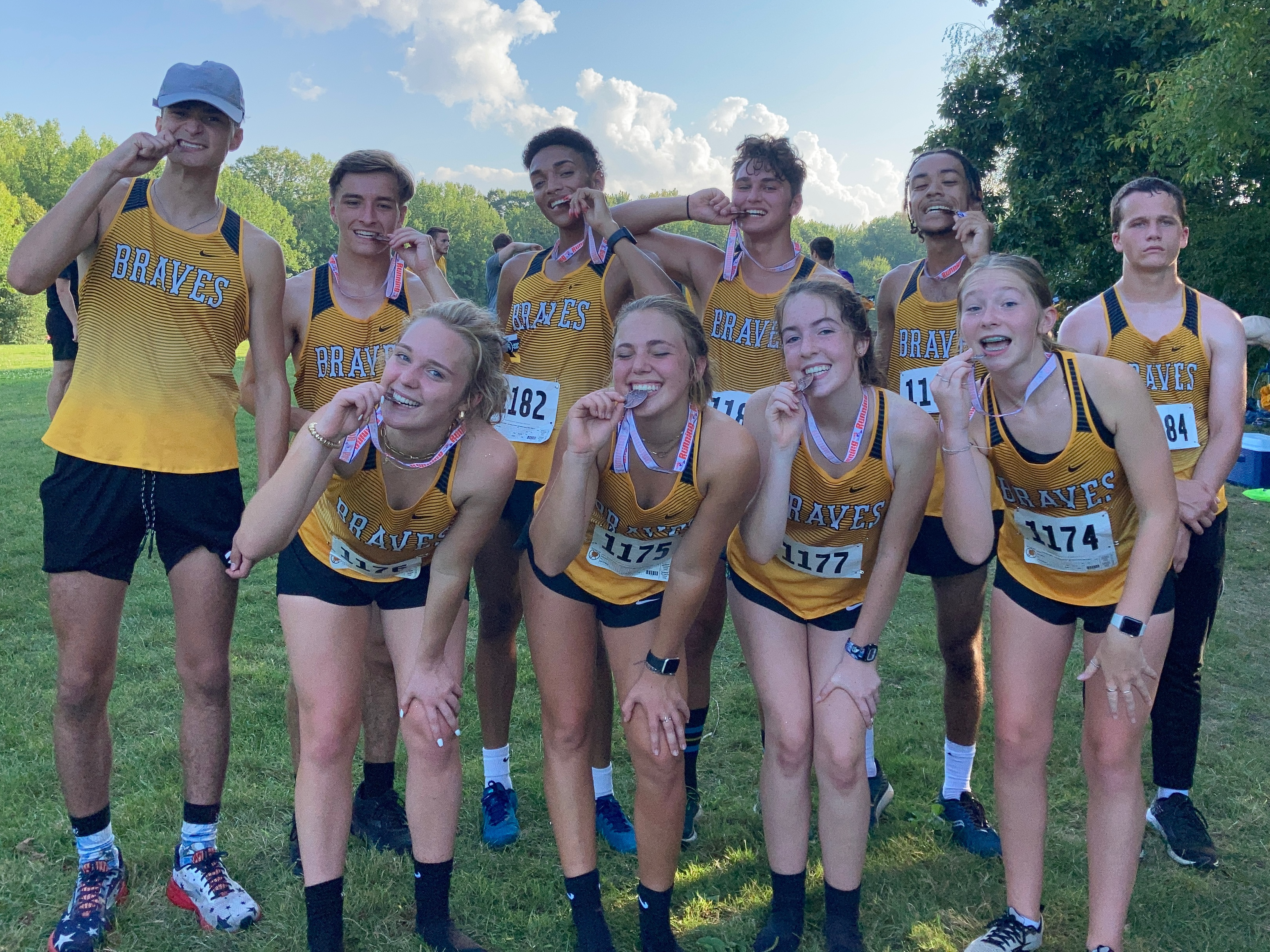 2021-2022 BOOSTER MEETINGS:
High School Cafeteria, 6:00 PM
February 16, 2022

May 18, 2022
BOOSTER OFFICERS:
Tammy Benovic, President
Jen King, Vice President
Open Seat, Secretary
Open Seat, Treasurer
Questions? Please contact Tammy Benovic
Want to get involved? Sign-up to help in the winter concessions HERE.
SUPPORT OUR ATHLETES!
The Iroquois Sports Boosters is a parent organization that is designed to promote and support all school sanctioned athletic programs for grades 7 – 12.
The Boosters general fund provides a concession stand for home events, trophies and awards for end of season, banquet fees for athletes and coaches, senior athlete sweatshirts, scholarships for graduating senior athletes, and other miscellaneous things.
All of these are made possible with proceeds from the concession stands. It is very important to have athletes' parents attend booster meetings and volunteer in the concession stands for home events. Without that, the boosters organization cannot provide the support that the athletes deserve. Please contact Tammy Benovic at 899-7643 ext 1253 if you are interested in becoming a booster.
Inaugural Iroquois Sports Boosters Golf Scramble

Lawrence Park Golf Club
June 13, 2022, 12:00 pm, Shotgun Start, Best Ball
The Iroquois All Sports Boosters is pleased to announce the 1st Annual Iroquois Sports Boosters Golf Scramble to be held at Lawrence Park Golf Club on Monday, June 13, 2022, beginning at 12:00 pm. We are very excited to partner with this local landmark to raise funds in support of our athletes.
The Iroquois All Sports Boosters is a parent organization that supports all athletic teams and recognizes the hard work and dedication of our student-athletes. Funds raised from this special event will enhance the Iroquois athletic programs and provide valuable scholarships to our athletes.
Golf Scramble Sponsor Form - https://5il.co/17f85
Golf Scramble Registration Form - https://5il.co/17fv9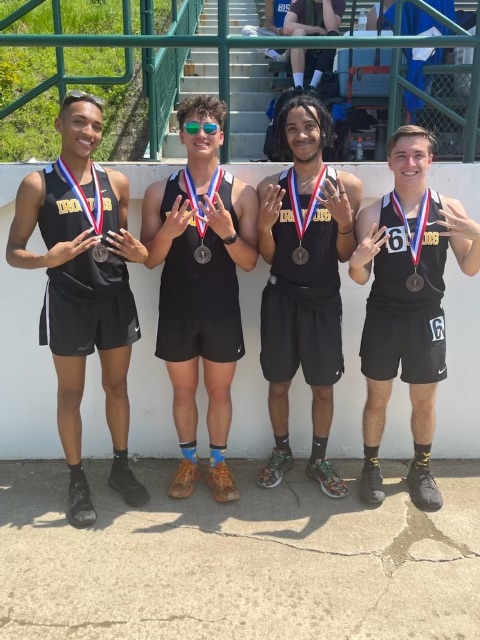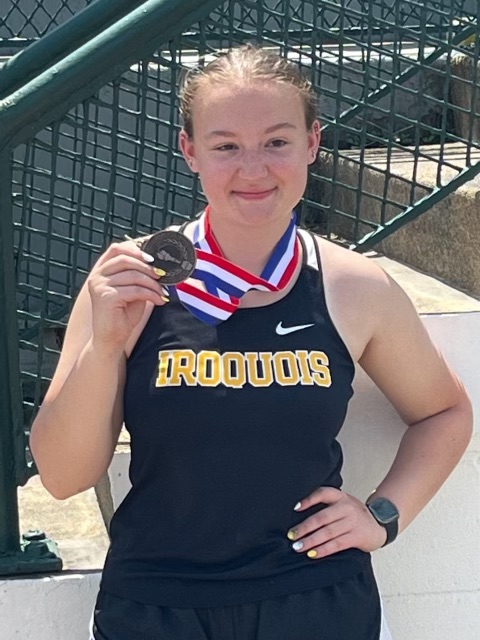 District 10 Track Meet - Saturday 5/21, 10 am @ Slippery Rock University
Softball - Monday 5/23, 6 pm @ Mercyhurst College, vs Sharpsville (0-15 L)
Baseball - Monday 5/23, 5 pm @ Slippery Rock University, vs Sharpsville (0-10 L)
Congratulations Ryan Slupski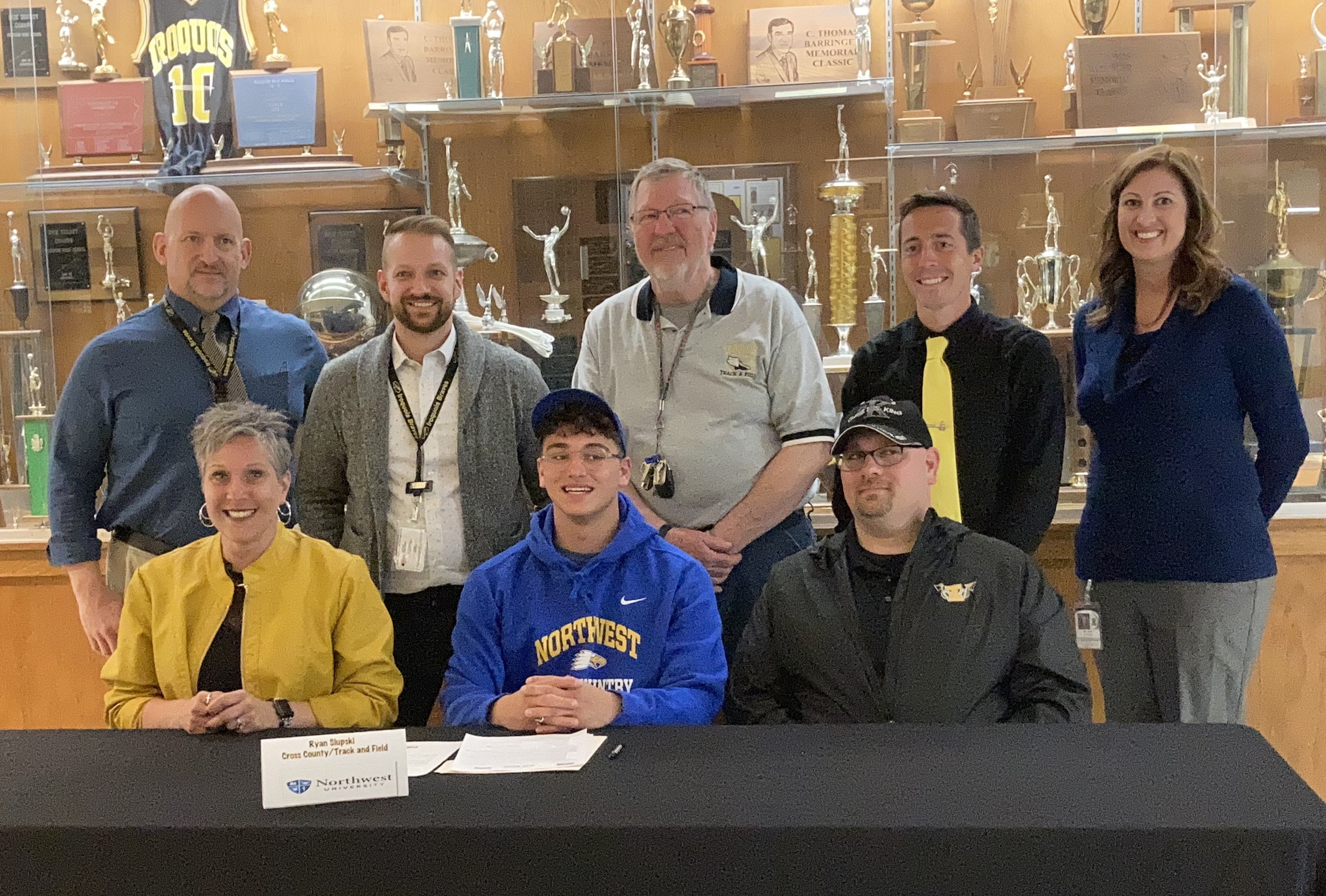 Ryan Slupski signed his commitment to Northwest University in Washington on 4/27/2022. Ryan will be running cross country for Northwest University while working on his pastoral studies.
North-South All-Star Game on 4/9/2022
Congratulations to Logan Briggs, Corrion Combest, Jenna Dash, and Maikayla Fisher on making the North All-Star roster. We are so proud of all your hard work and dedication to sports. Best of luck and thank you for representing the Braves!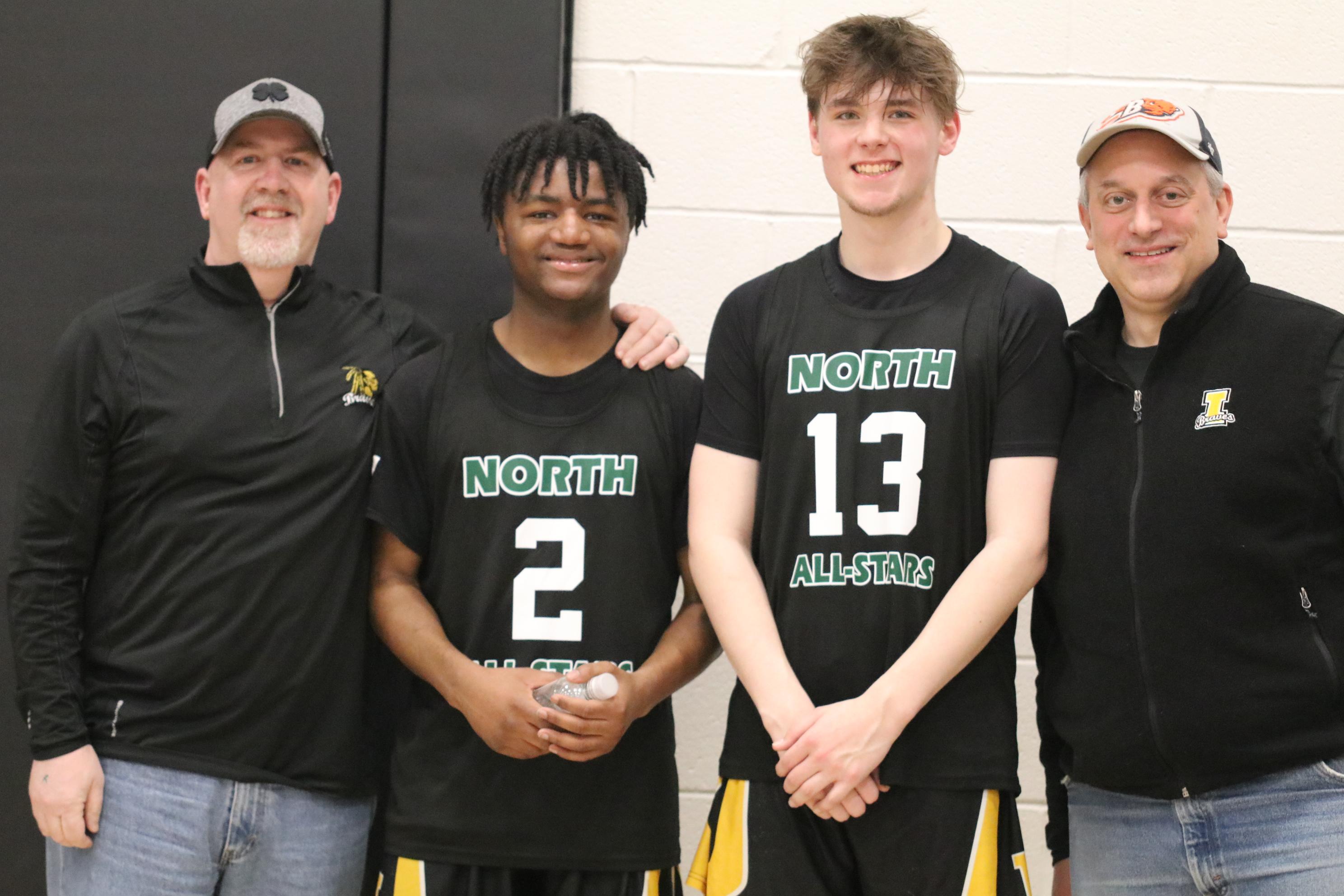 Spectator Expectations for All Indoor Events
Spectators are welcome at all indoor events with the following guidelines:
Masking is encouraged however not required.

Individuals should avoid parking in the bus loop.

Please remember to self-screen before attending any event. If you have symptoms associated with COVID-19 please stay home.

Spectators are encouraged to maintain physical distancing, especially if unvaccinated and with others outside of their household.

Individuals may not enter the elementary gym for volleyball matches until after 3:40 PM, Mon-Fri.
Failure to adhere to these guidelines will result in removal and possible suspension from future sporting events.
FACTS ABOUT PARTICIPATION
Students who participate in athletic programs tend to have higher grade-point averages, better attendance records, lower dropout rates and fewer discipline problems than students generally.
Through participation in sports, students learn teamwork, sportsmanship, winning and losing, the rewards of hard work, self-discipline, self-confidence building; and develop skills to handle competitive situations. Involvement in high school sports is often a predictor of later success: in college, a career and becoming a contributing member of society.