9th Grade Elite Brave: John Wyant Clubs and/or Sports: Vocal Ensemble What do you love about Iroquois? The thing about Iroquois I love the school spirit. What are your future aspirations? My aspiration for the future is to work in the dental field. What teacher has made the most impact on you and why? A teacher that has made the most impact on me is Mrs. Villamarin because she helps me with something I struggle in. Favorite Quote: "Persistence and determination alone are omnipotent." - Calvin Coolidge

It is my pleasure to announce the February Elite Braves. Elite Braves demonstrate excellent behavior in and out of the classroom, are well mannered, and respectful to both peers and teachers. These students have been selected by teachers, administrators, and guidance counselors for being exemplary. 7th grade- Jameson Myers, 8th grade- John Allamon, 9th grade- John Wyant, 10th grade- Madison Amon, 11th grade- Mackenzie Allen, 12th grade- McKayla Kline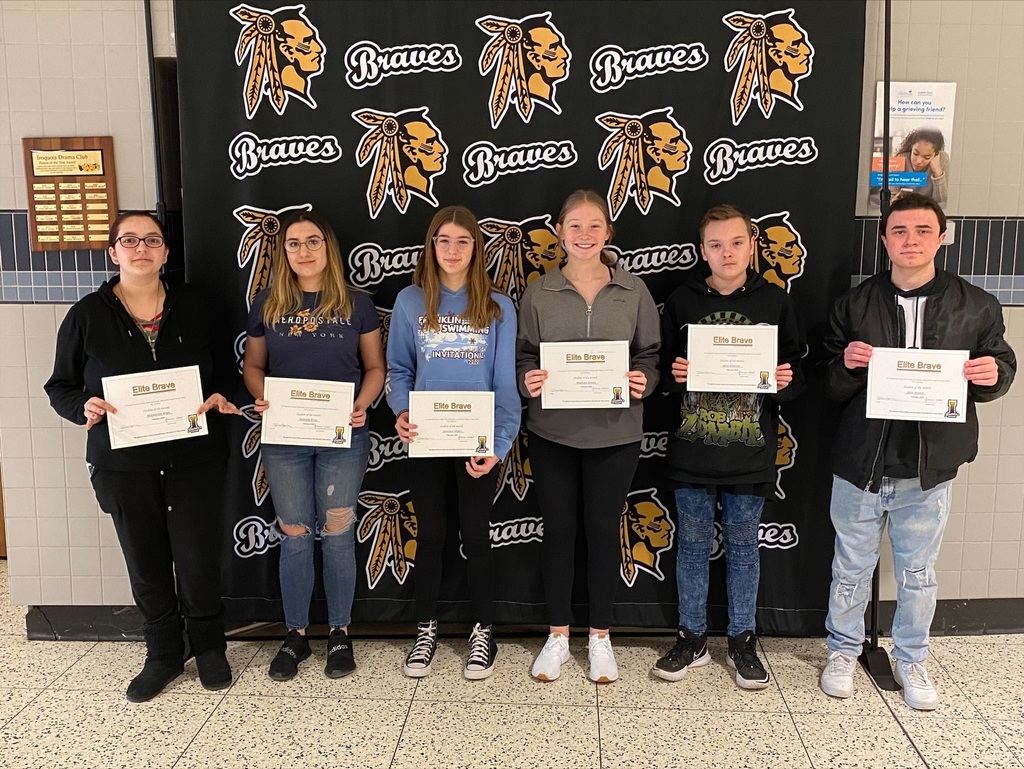 12th Grade Elite Brave: McKayla Kline What do you love about Iroquois? What I love about Iroquois is that no matter what the teachers will always help you. What are your future aspirations? I want to become an actress or go into cosmetology to do makeup. What teacher has made the most impact on you and why? The teacher that has made the most impact on me is Ms. Cammarata because she is very kind and sweet and is so caring for her students and she is funny and overall a wonderful teacher. Favorite Quote: "I'm not perfect. But I'll always be real" - Tupac Shakur

11th Grade Elite Brave: Mackenzie Allen What do you love about Iroquois? I love the teachers and making friends. And I'm happy to finish my last two years here just like my parents did so many years ago. What are your future aspirations? My future aspirations are to live on my own. What teacher has made the most impact on you and why? Mrs. Doutt has made the most impact on me this school year. She believes that I can do remarkable things with my future, and she is nice and great to talk to about anything and everything. She is an inspiration to me. Favorite Quote: "If you look at what you have in life, you'll always have more. If you look at what you don't have in life, you'll never have enough". -Oprah Winfrey

7th Grade Jameson Myers: Clubs and/or Sports:Cross country and track What do you love about Iroquois? How we have so many sports options. What are your future aspirations? I hope to get in a good college and maybe a scholarship for one of my sports. What teacher has made the most impact on you and why? I think all my teachers. I can't just pick one. They all help me in so many ways. Favorite Quote: I found something I love and never gave up. Michael Phelps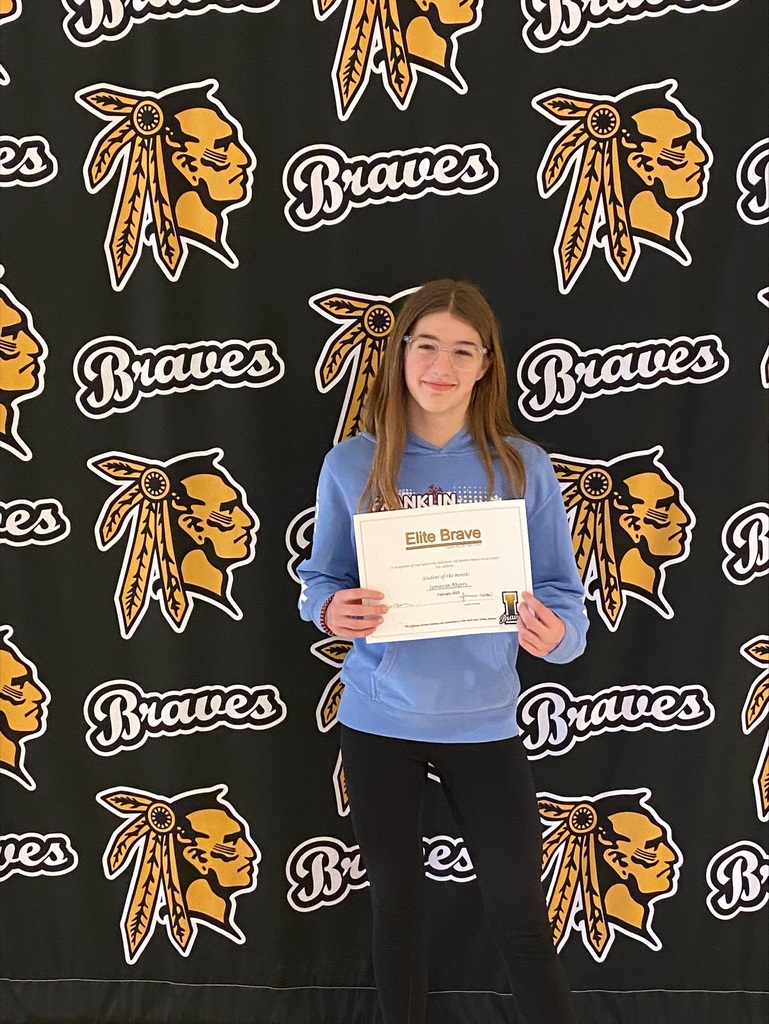 Beginning 2/13/23, parents will be notified of In School Suspension (ISS) dates assigned to their student via email instead of letter through US mail. Please check Infinite Campus to ensure your email address is current so communication from the school will be received. If any changes need to be made, please email
jlarocca@iroquois.iu5.org
. If there is no email address on file, a letter will continue to be mailed notifying parents of the ISS assigned.

Junior High Boys 8th grade team plays tonight at Wattsburg Middle School vs Harborcreek. The game starts at 4 pm they would play again today at 6:20 pm if they win. Results and additional information will be shared here. Good Luck Braves!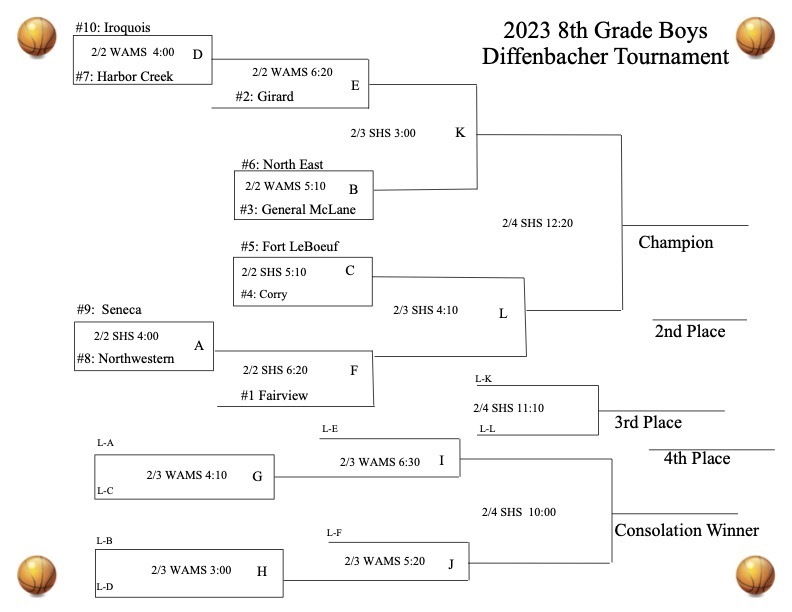 On Thursday, March 2, 2023, Iroquois and Harborcreek School Districts will be holding a Trades Fair. Please see attached document.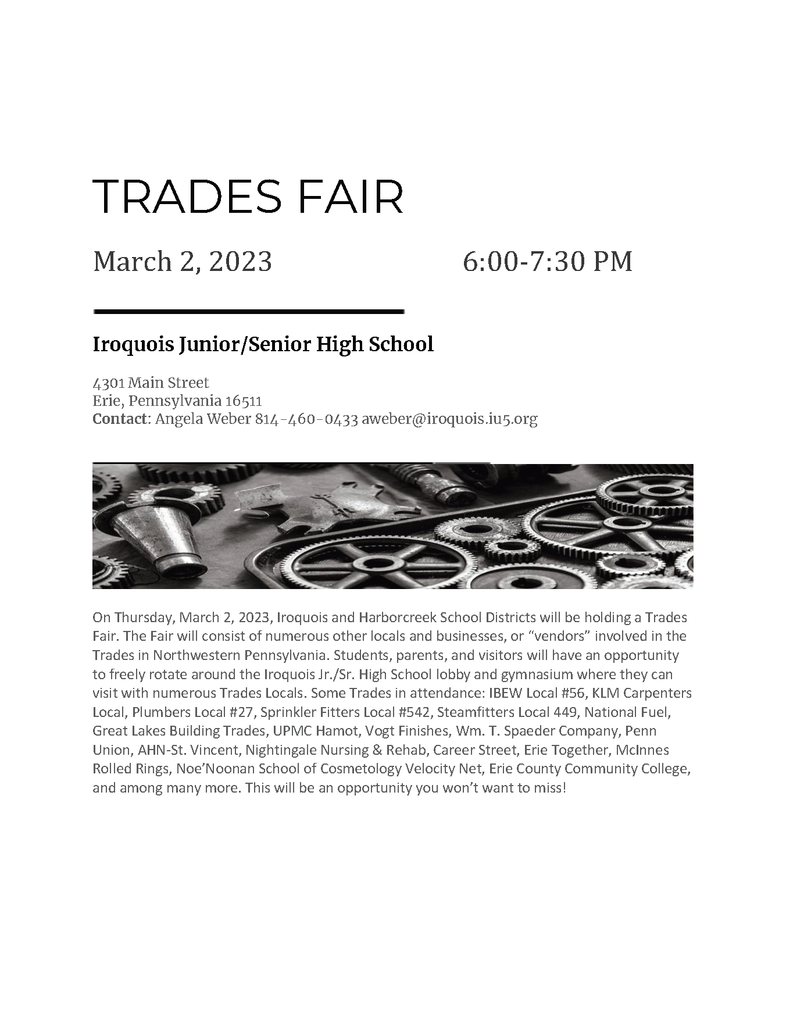 Coach Johnson getting the team pumped up in the weight-room.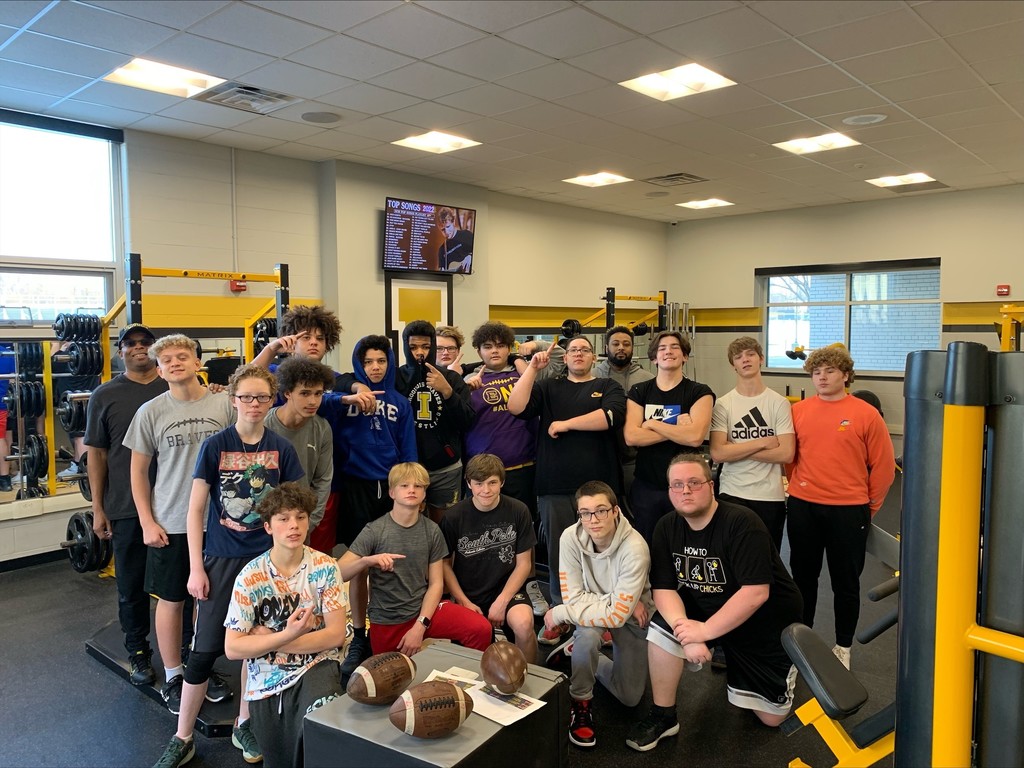 Picture retakes will take place throughout the day on February 7th. This is for any student or staff that did not get their photo taken in the fall. Any new staff needing an IHS photo badge should also get their picture taken at this time.

Lady Braves pull off a come from behind victory at Girard 22-21. Amazing job ladies!!! This was a true team effort. The best defense they have played this year.

Attention all 7th-12th grade students – the All-Nighter is BACK! Student Council will be hosting the All-Nighter on Thursday, March 16 (with no school the following day). There will be more information as the date gets closer but we wanted everyone to be aware of the following information. In order to attend you must: · Have zero fines and fees (check with the office if you think you owe any money) · Have received zero days of OSS in the 3rd quarter · Have no more than two assigned days of ISS in the 3rd quarter · Have zero outstanding detention hours by the event If you have any questions, please contact Mr. Trojak or Ms Benovic.

Here are a few more photos of STEM 8's cardboard box regatta!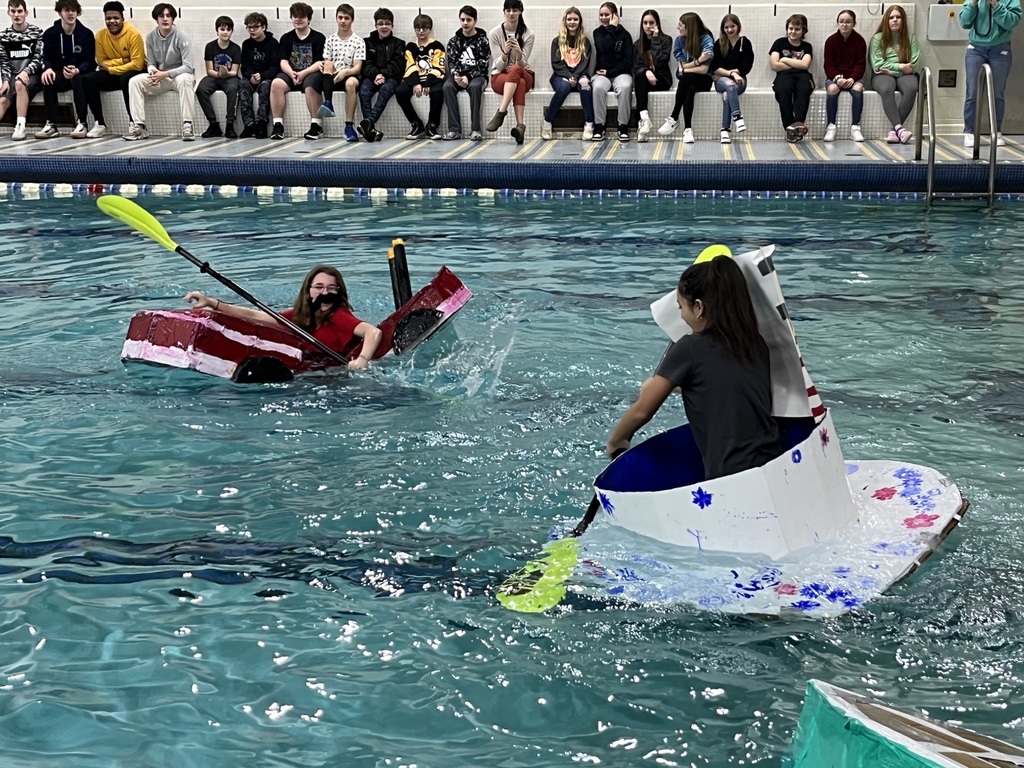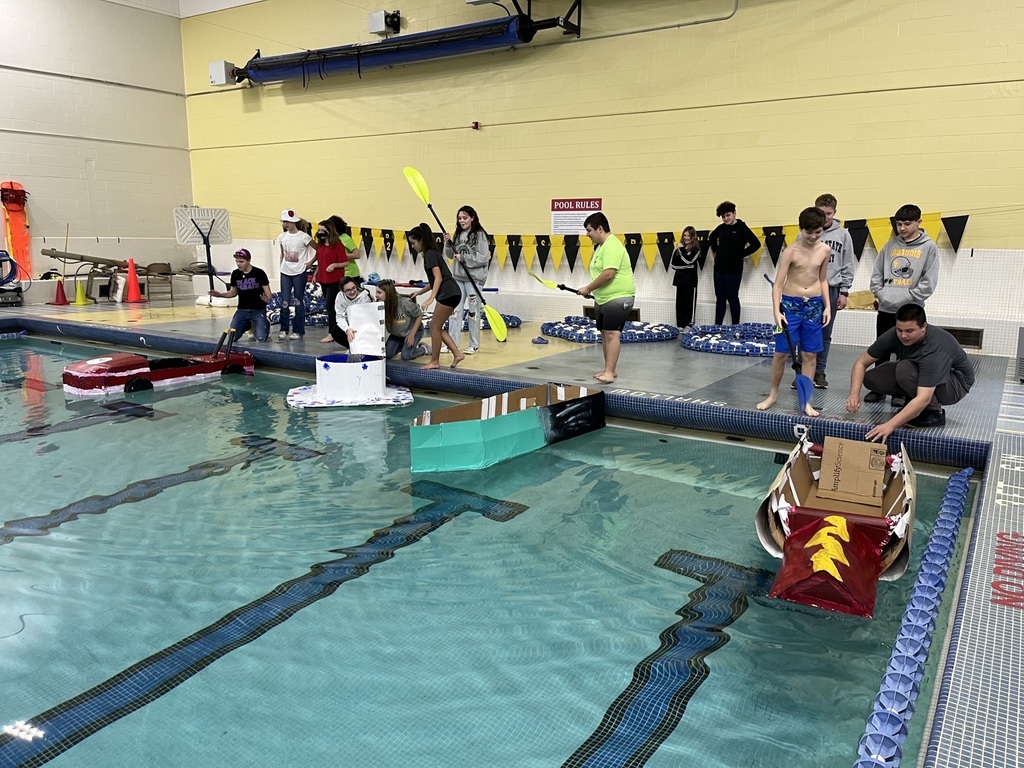 STEM 8 participated in their cardboard box regatta this week, which challenged them to research, design, and build a boat made of cardboard. The kids worked super hard on this project and had fun while doing it!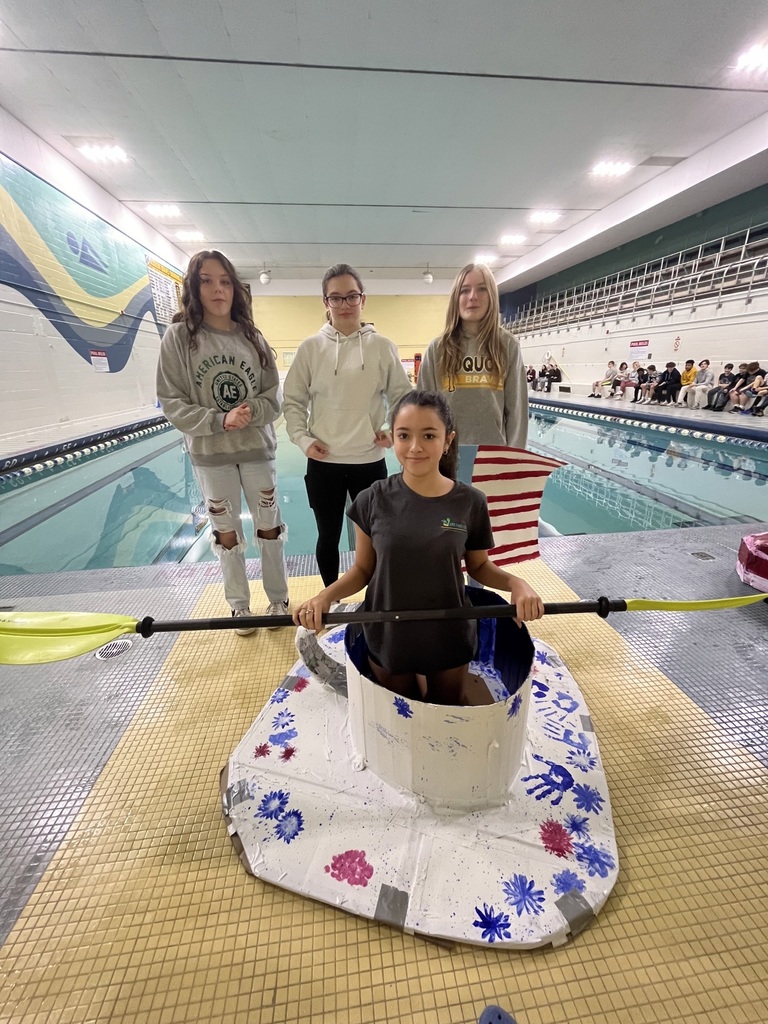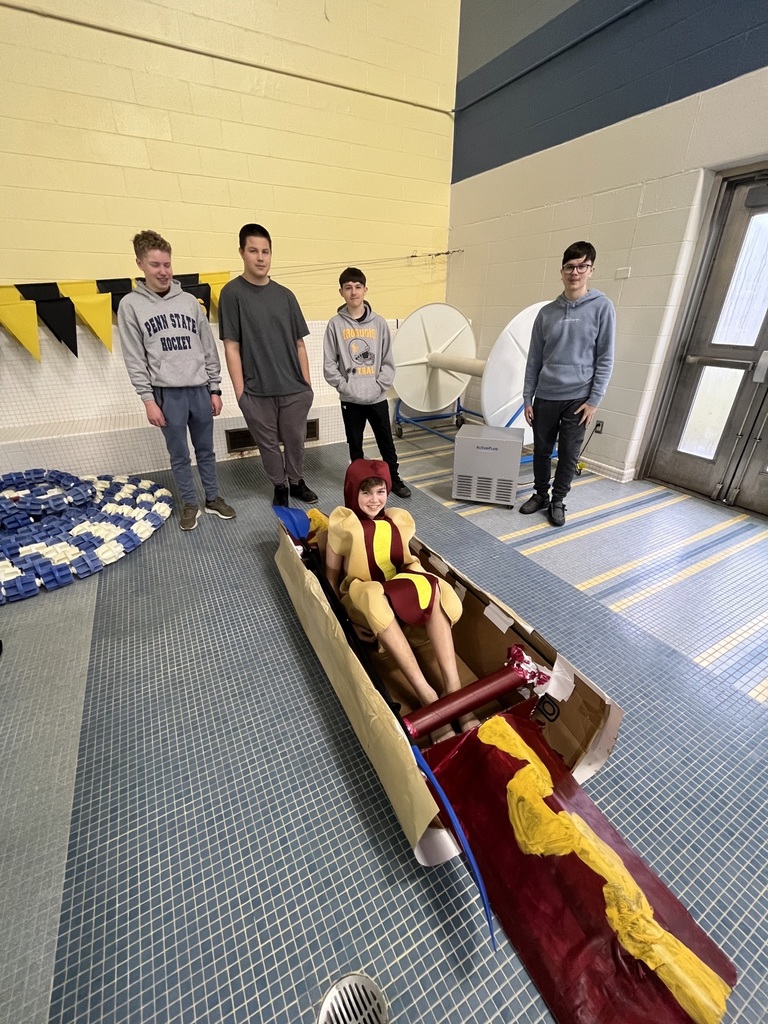 Pictures from today's cardboard box regatta with STEM 8 at I.H.S. The students started designing their boats before Christmas break and spent the last two weeks since returning working on the actual build and painting of their vessels. They worked very hard. The students seemed to enjoy what was going on and the current 7th graders are looking forward to and planning for their own boats when next year rolls around.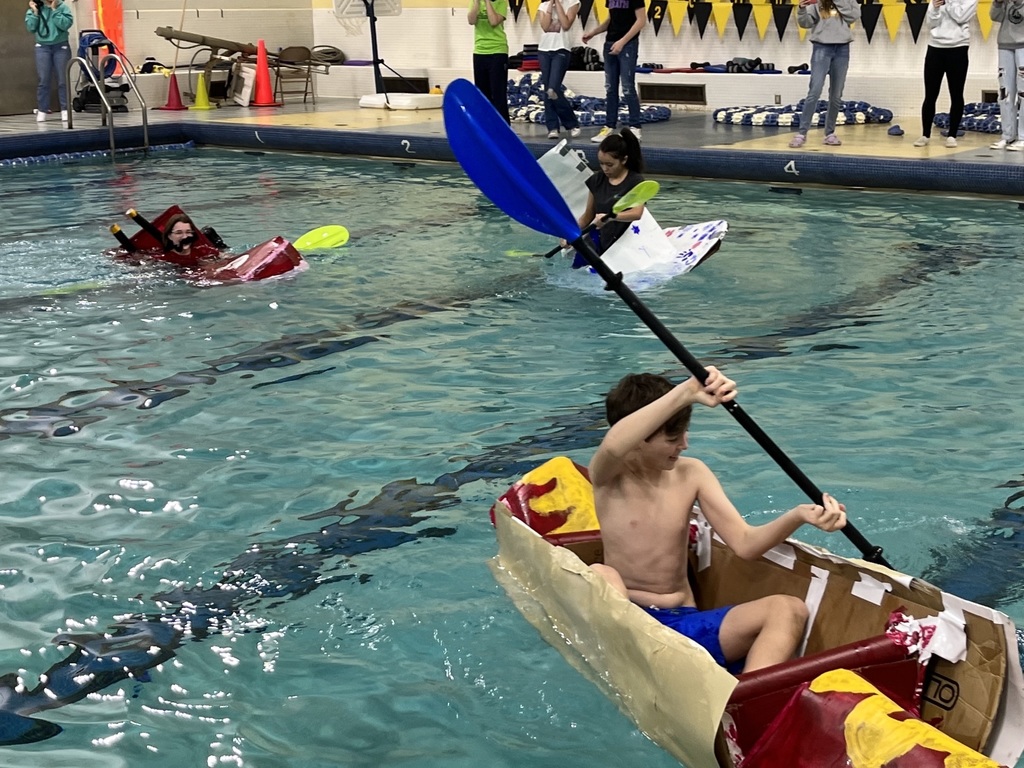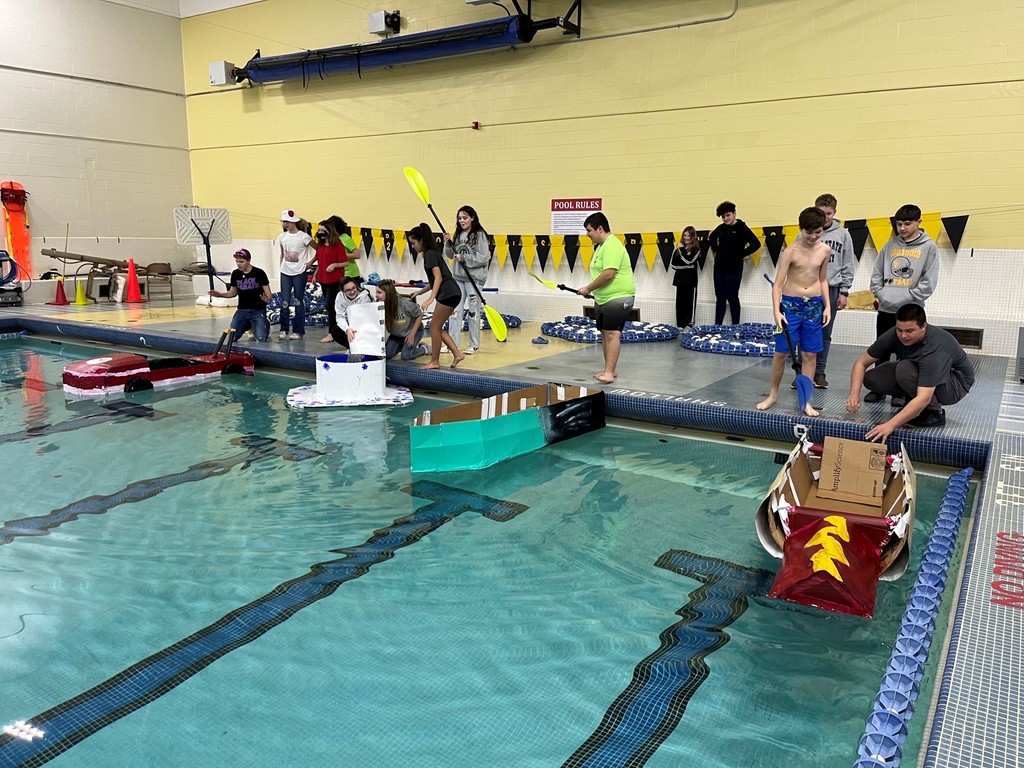 Celebrate your senior by purchasing a yearbook ad! Customize a message and add pictures to show off your amazing student. Create your ad online at
www.Jostensadservice.com/student
. Go IHS Class of 2023!

Iroquois Band and Chorus were busy this weekend! Mrs. Kelly's students participated in PMEA District Chorus while Mr. Wise's students entertained the crowd at the Erie Otters game! Congratulations Isabel Moser who is moving on to Regions!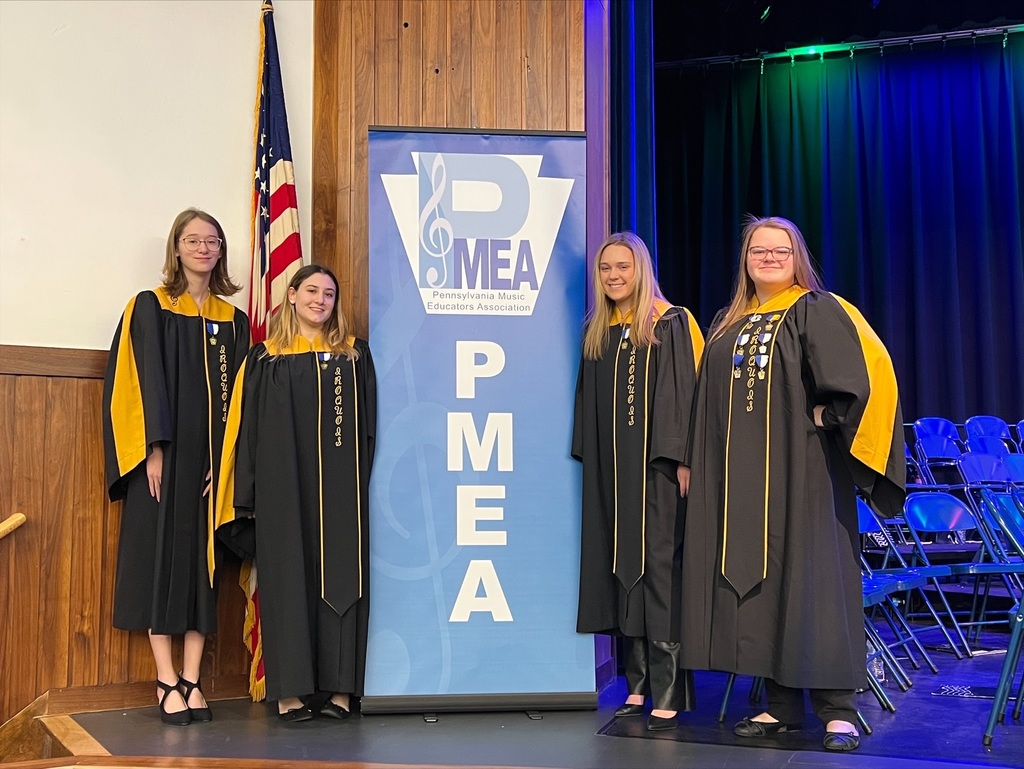 Congratulations Jayden Moffett on your selection to the 2023 Save and Eye Game All Star Game. Jayden earned Second Team All Region WR, he will join the Metro team for the 85th Annual Save and Eye game this July.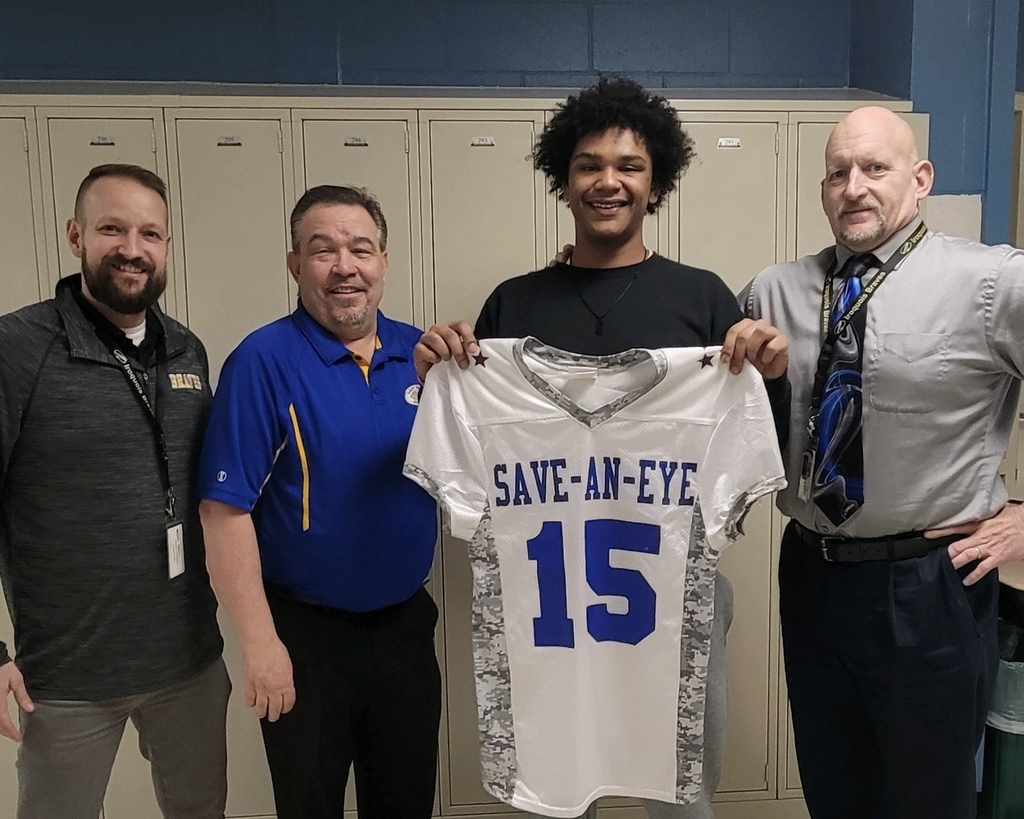 There will be a meeting for all 11th grade students on January 17, 2023 to discuss Junior Release. Parent permission forms will be needed in the office by January 20th. Junior Release will start the following week on January 23rd.

Parents please be aware that we have received several complaints regarding drop offs in the morning. Cars are driving around buses and at some points driving through the grass. Cars are not to drive around buses especially if the red lights are flashing. This is a state law and fines can be doubled in a school zone. We want all of our students to be safe.