Students: do you like talking or arguing? Love performing? Want to travel & earn scholarships? Then join the Speech & Debate Team! We meet on Mondays after school in room 158 and always welcome new members. See Mrs. Peebles or any current team member with any questions.

Seniors: Sept 19 is the last opportunity you have to get your picture taken for your ID and the senior section of the yearbook. Sign up for a timeslot in Ms. Cammarata's room starting next week. Retake time slots are available as well. See Mrs. Peebles with any questions.

Smile!!! Underclassmen School Picture Day is Monday, Sept 16th. Order your photo packages online or with the form available at school. Senior Portrait Picture Day is Thursday, Sept 19th.
Who's New @ I.H.S. Mrs. Stahon 7th and 8th grade ELA Learning Support 1st grade Wash. D.C., 3&4 Ben. Wiley, has coached track & basketball "In a world you can be anything, be kind." The community has been wonderful to become a part of.
The JV Volleyball team is ready to rock this tournament today! Go Braves!!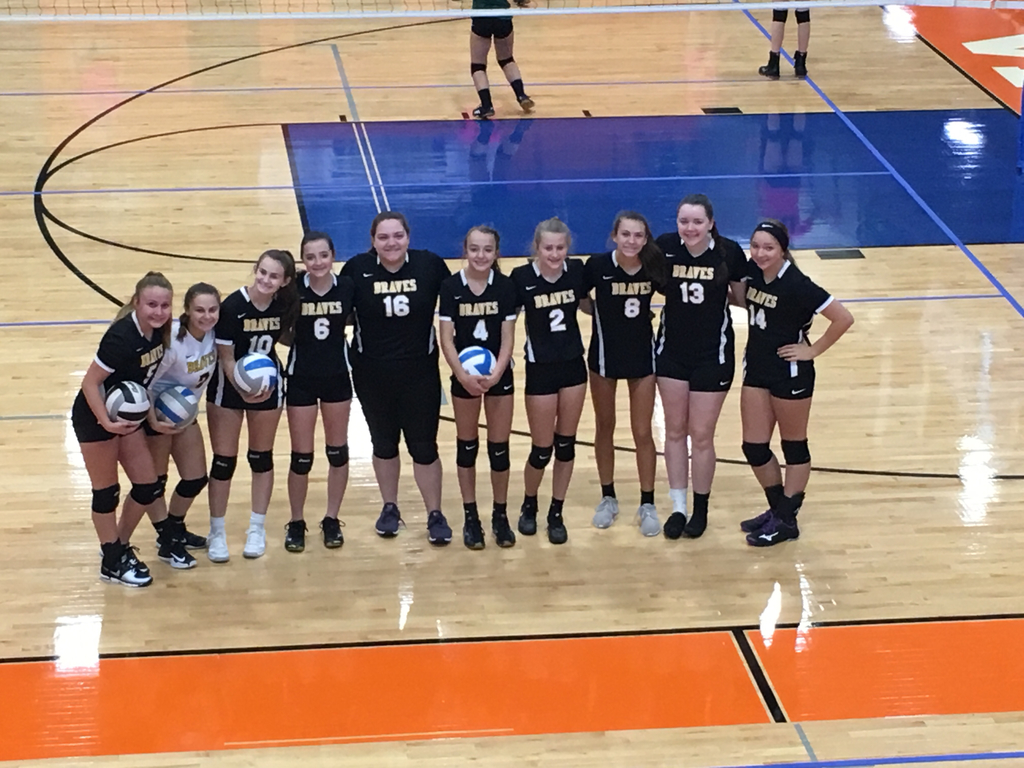 Some of our students enjoying the sunshine and celebrating their awesome PSSA scores!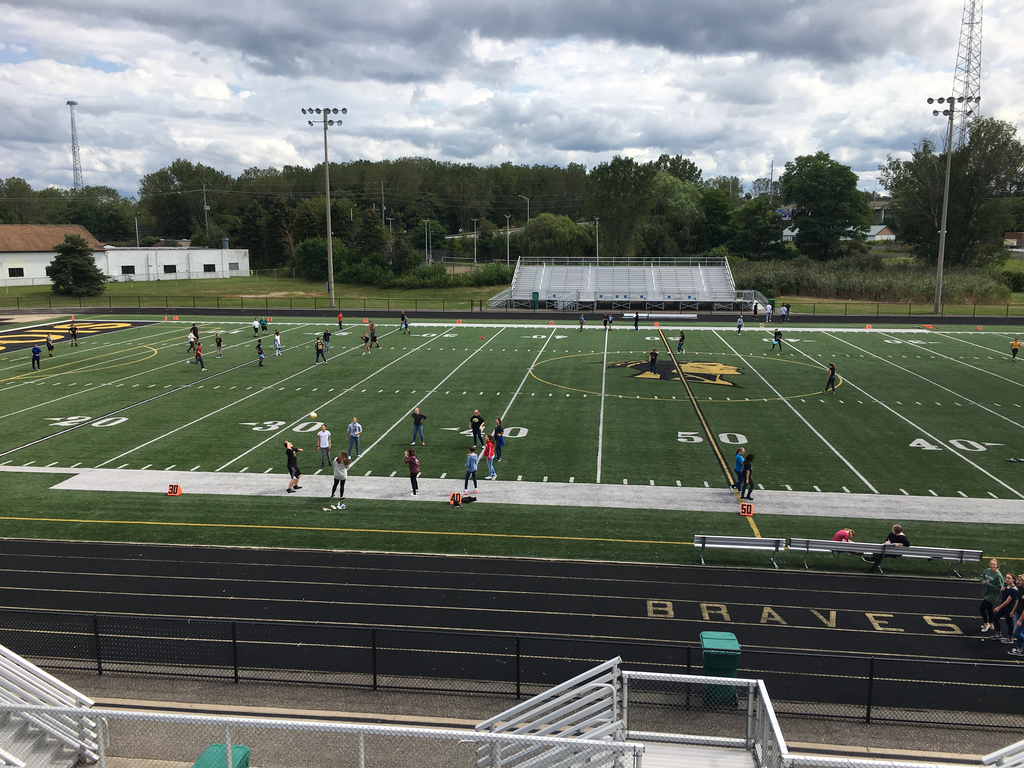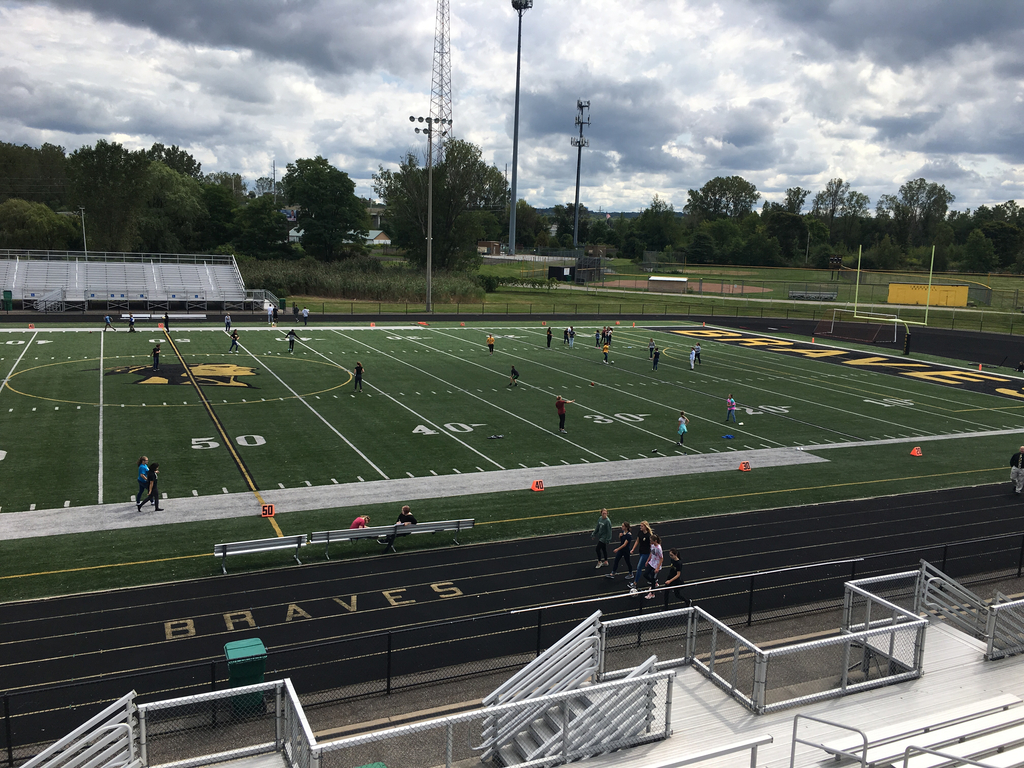 UPCOMING HOME ACTIVITIES 9/9 G Soccer v Corry 4p 9/10 GJHBB v HC 4p B Soccer v Gir 6p 9/11 IHS DAY OF SERVICE 9/12 GJHBB v FLB 4p B Soccer v Titus 6p 9/13 Football v Con Ohio 7p 9/14 B Soccer v Erie 9a IHS VB Tournament 9a

On Monday, all students will receive the first sales offer for the 2020 yearbook which will be delivered just before graduation! See Mrs. Peebles in room 158 for an extra copy! Reserve your copy today.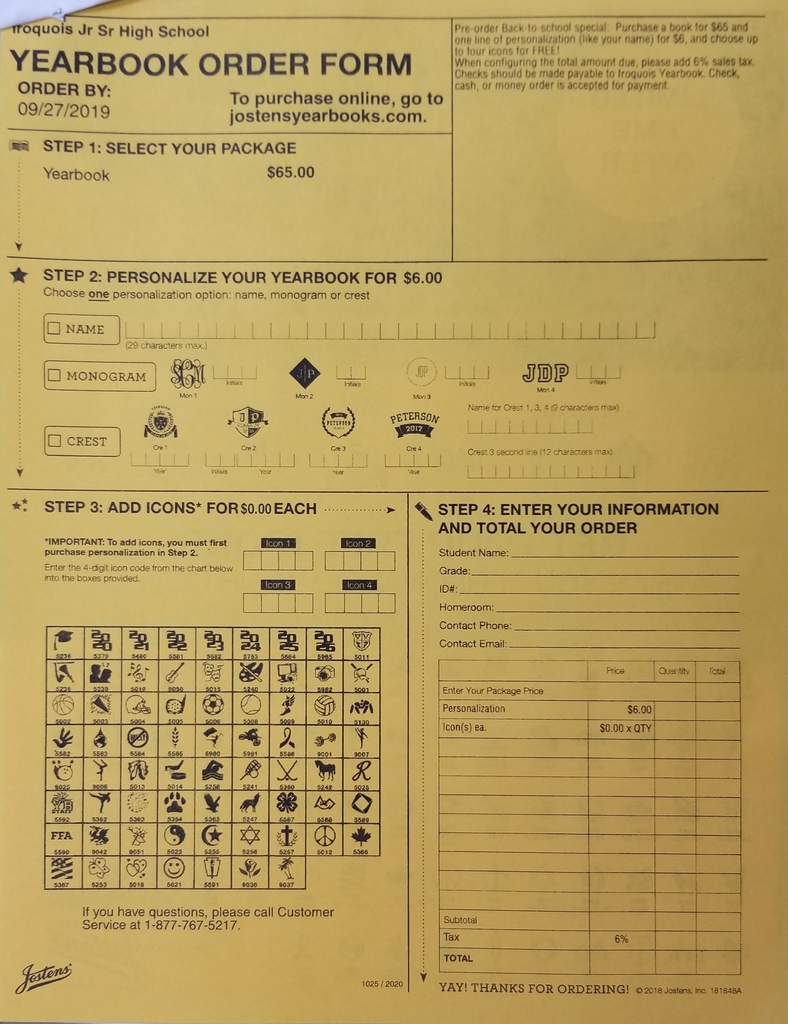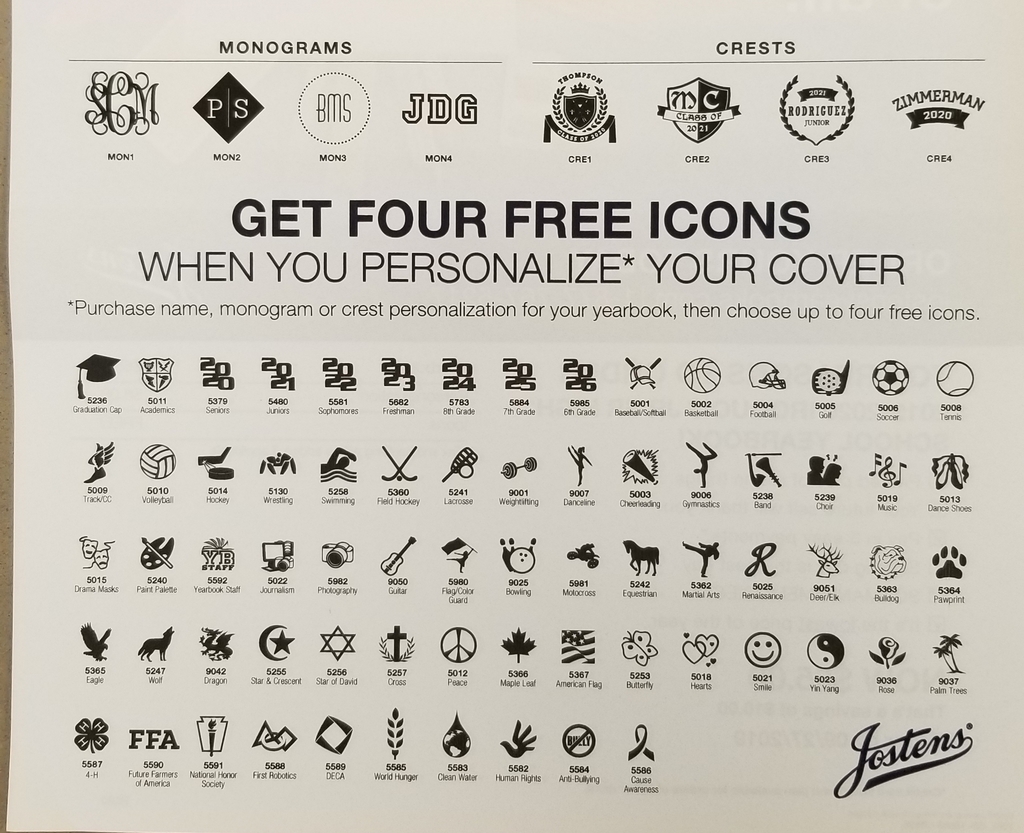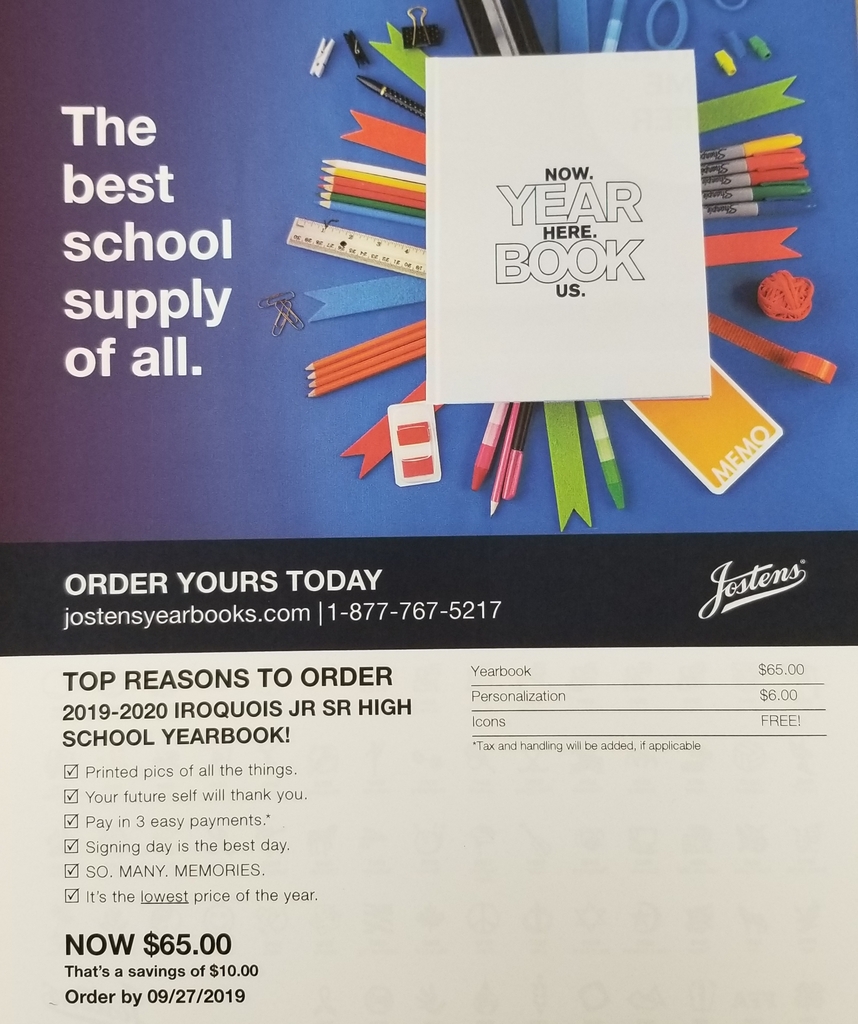 Back-to-school Yearbook sale: Pre-order your 2020 yearbook before Sept 27 to take advantage of FREE icons offer! Order the book for $65, one line of personalization for $6, and select up to four icons for FREE! Offer ends Sept 27. Order forms available in main office or room 158
Our morning announcements crew is ready to go this morning! They do a great job!
We are celebrating the hard work and dedication of our students who are challenging themselves in AP and Pitt courses this school year. Way to go!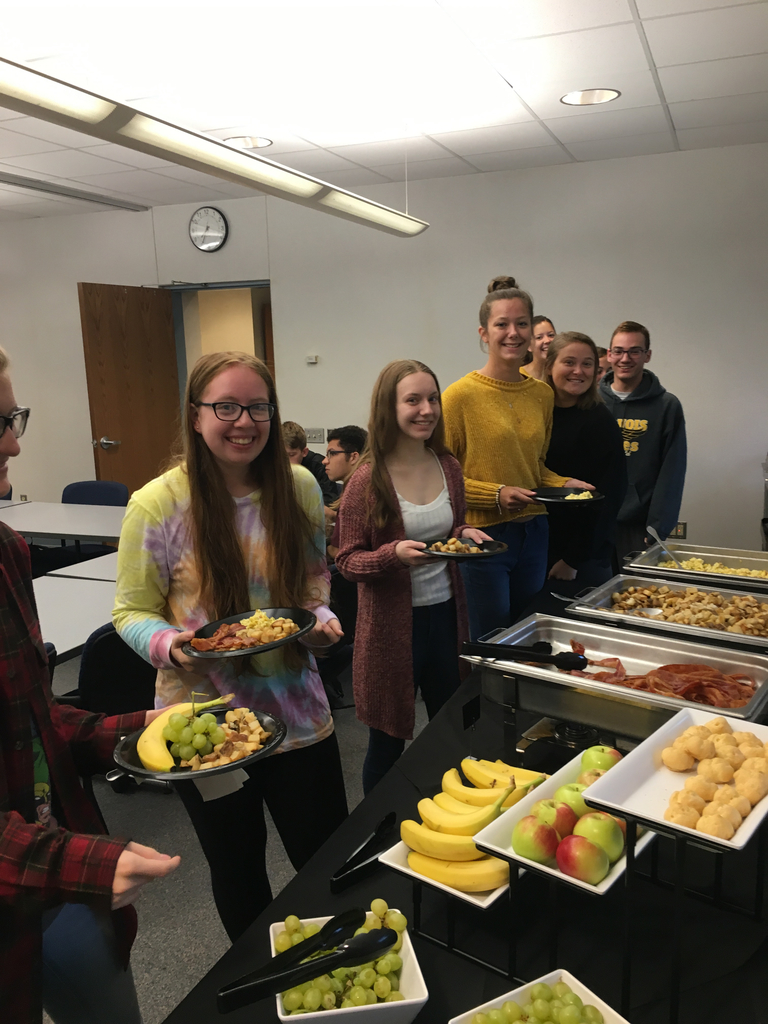 I.H.S. Open House
Who's New @ I.H.S. Ms. Smith Spanish & French IHS 2009-15, Spanish @ JS Wilson Spanish & Music @ Academy "Nothing is impossible, the word itself says 'I'm possible'"—Audrey Hepburn I love the students, the teachers, the supportive staff and administration here at Iroquois,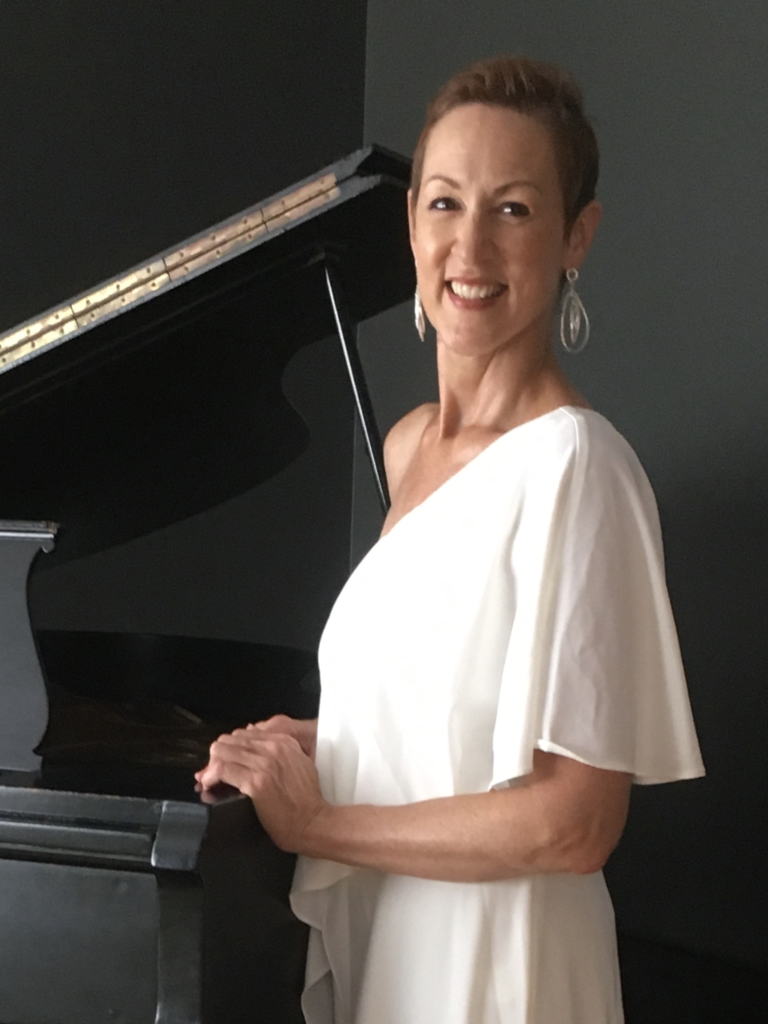 BEST OF LUCK TO ALL OUR ATHLETICS OVER THE WEEKEND! GO BRAVES!
UPCOMING ACTIVITIES 9/2 No School 9/3 CDTs Begin 9/7 Marching Band Comp. @GM 9/11 Day of Service 9/13 Pep Rally 9/16 Picture Day
UPCOMING HOME SPORTS 9/4 GVB v Girard 6pm 9/5 JHGBB v Sen 4pm B Soccer v Mercyhurst 6pm 9/6 Football v Greenville 7pm
Excitement is in the air! Welcome back!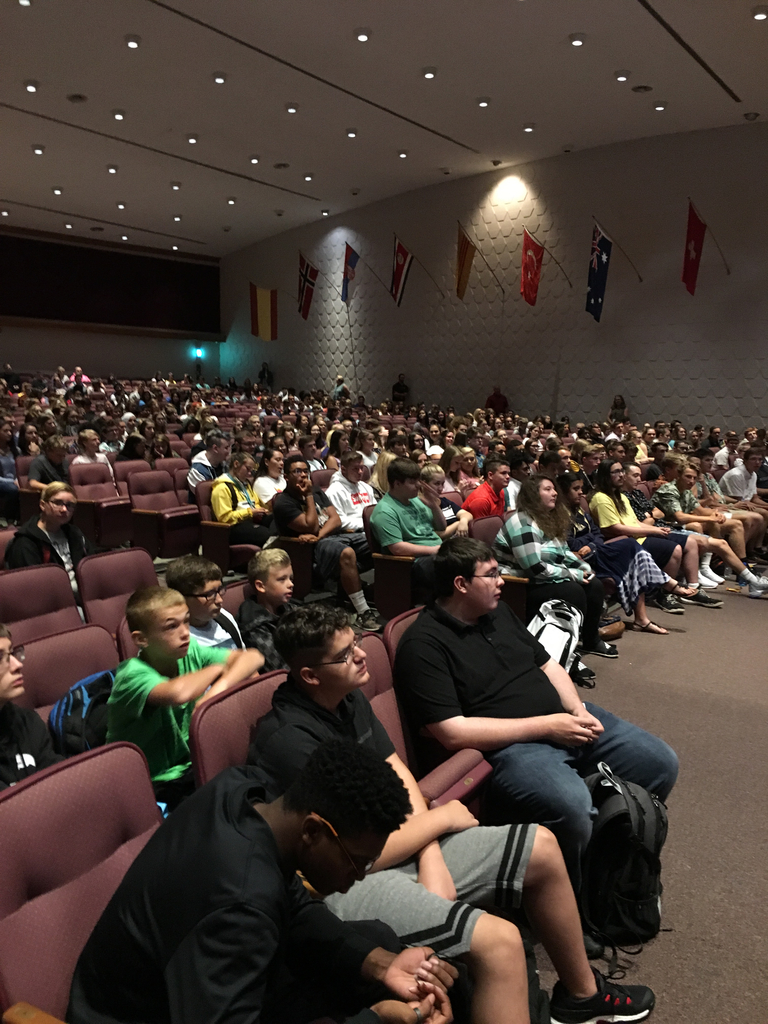 Mr Wilson welcomes the students back for a great school year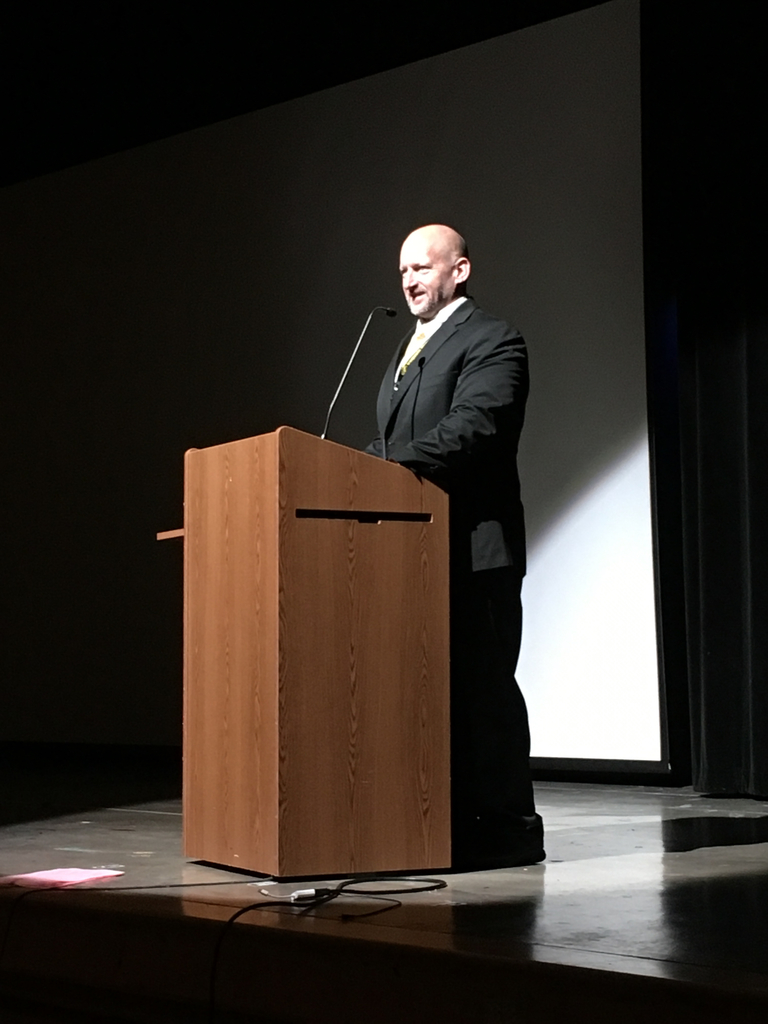 Wow! They sound great!
I.H.S. Bands First Friday Night Halftime