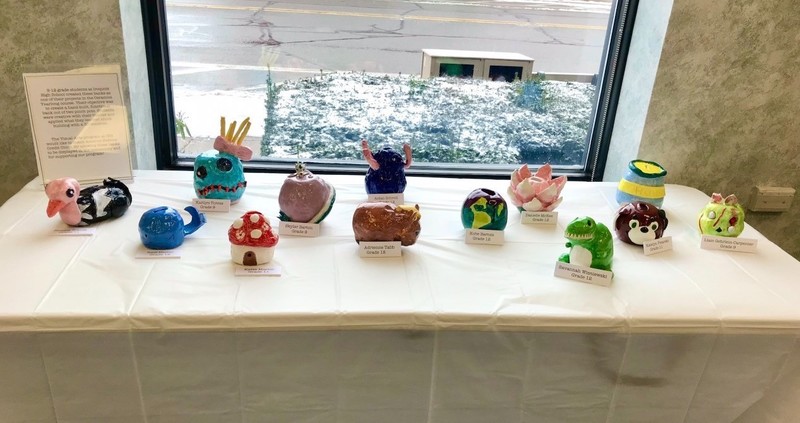 9-12 grade students at Iroquois High School created clay banks as one of their projects in the Ceramics Yearlong course. Their objective was to create a hand-built, functional bank out of two pinch pots. Students were creative with their themes and applied what they learned about building with 3D material.
The Visual Arts program at IHS would like to thank Americo Federal Credit Union for allowing these banks to be displayed in the community and for supporting our program!
Iroquois High School Ceramic Students:
Katelyn Pisarski- Grade 11
Danielle McKee- Grade 12
Sammy Kikola- Grade 11
Kendra McKee- Grade 11
Kobe Barnes- Grade 12
Aidan Schroll- Grade 12
Kaitlyn Torres- Grade 9
Skylar Barton- Grade 9
Liam Gehrlein-Carpenter- Grade 9
Adrienne Tabb- Grade 12
Rieli Heeter- Grade 12
Savannah Wisniewski- Grade 12
Kylee Martin- Grade 11
Go and check out the beautiful display!! Great job to all!