Good Morning! We are excited to share a summer opportunity for our 6th Grade girls! Click on the link to find out more information! Link to information:
https://bit.ly/3qJyABO

Attention 4th-6th Grade Families: Due to unforeseen circumstances the mini-concert featuring IHS students scheduled for tonight has been cancelled. As a reminder, the Instrument Petting Zoo will still take place on Saturday, April 2nd from 8:00AM-4:30PM in the IES cafeteria. If you have any questions regarding the event please reach out to Mr. Wise.


IES celebrated the amazing accomplishment of six IES students and one IHS student today! Bentley Miller, Olivia Capper, Chloe Capper, and Hunter Chew qualified for states in wrestling. Hunter competed and received 6th place. Cameron Cadden and Christian Cadden qualified and competed last weekend in their wrestling meet. Bella Amon qualified for the state swim meet as well! We are so proud of all our Iroquois athletes!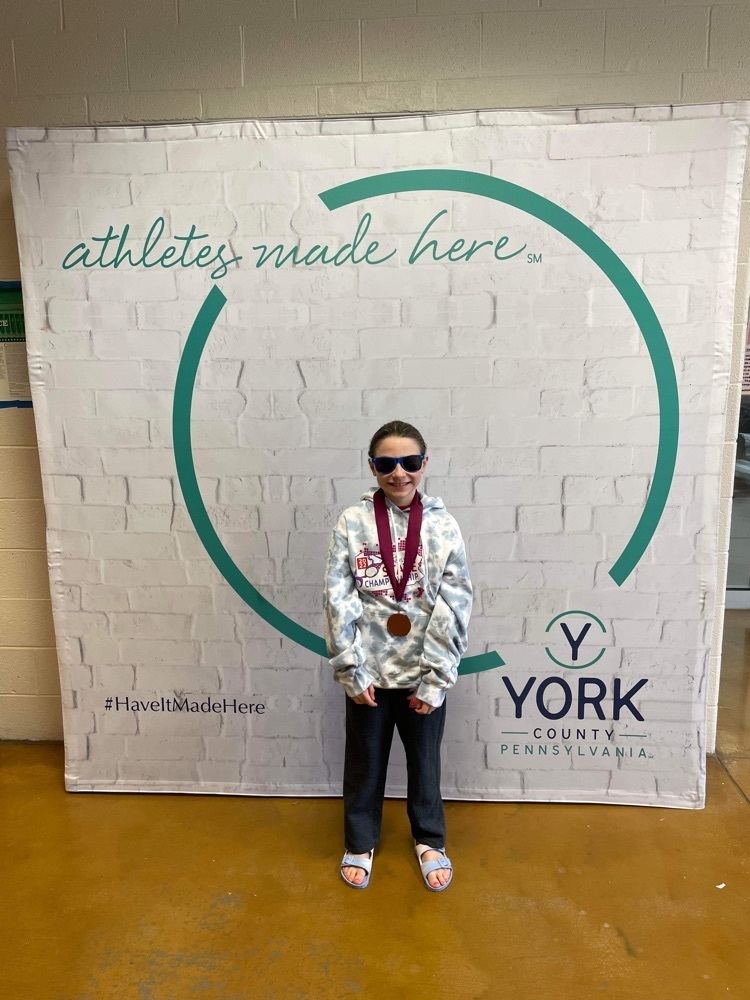 Today IES celebrated the amazing accomplishment of Grace Freer, who finished 3rd in the 500 freestyle and earned a spot in the State Championship Meet. Students excited to have a building level walk-through celebration for her complete with signs, instruments, and flowers. We were so happy to see everyone lining the halls to cheer her on to victory. Good luck Grace at this weekend's State Meet!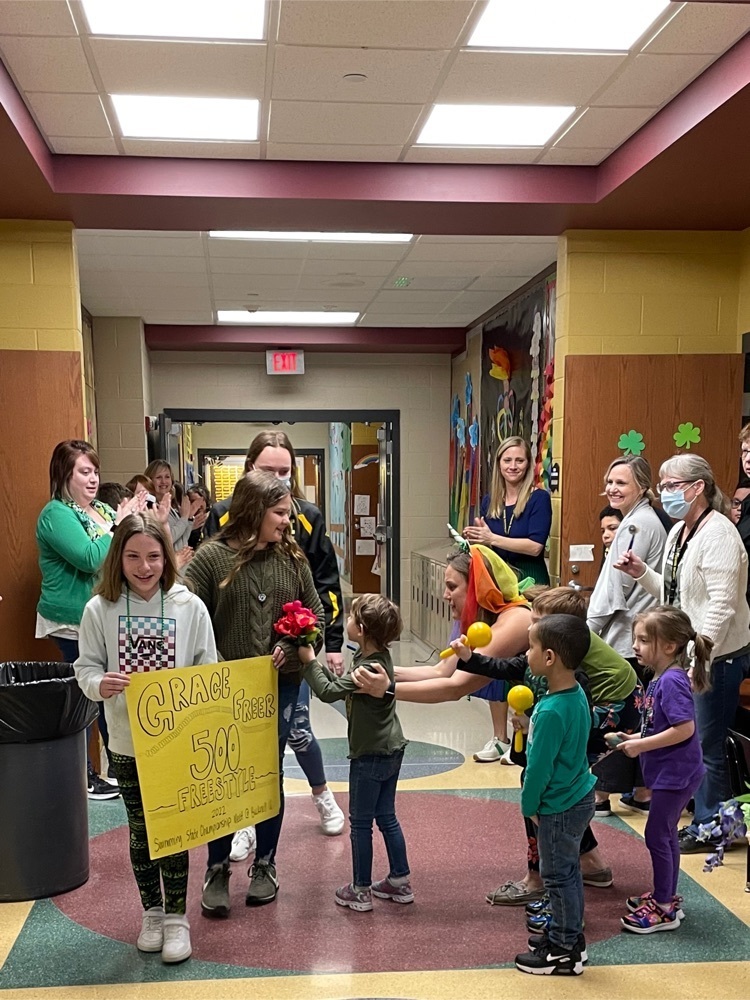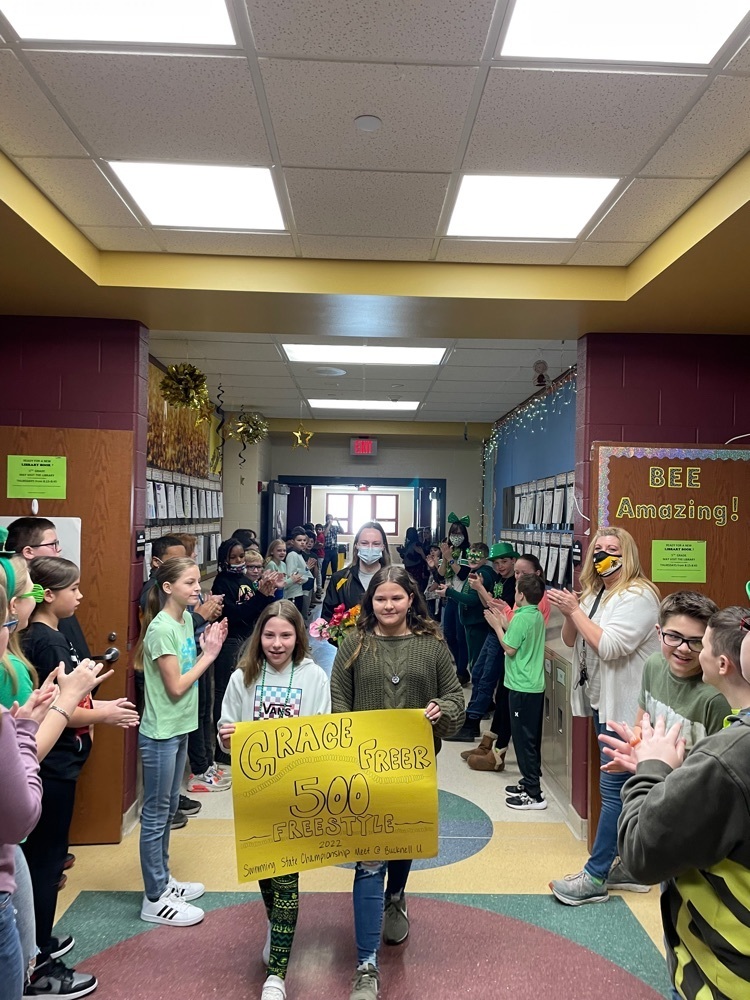 IES 4th grade scientists were hard at work today during week two of Science-Pa-Looza! Students mined for gems today and learned about Earth Science!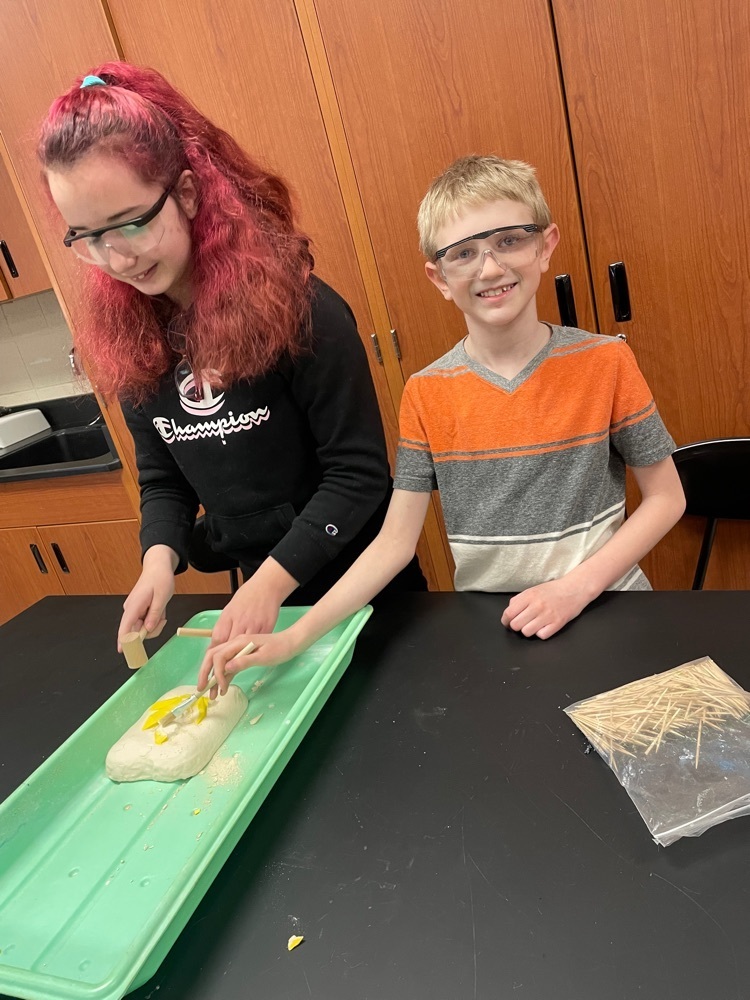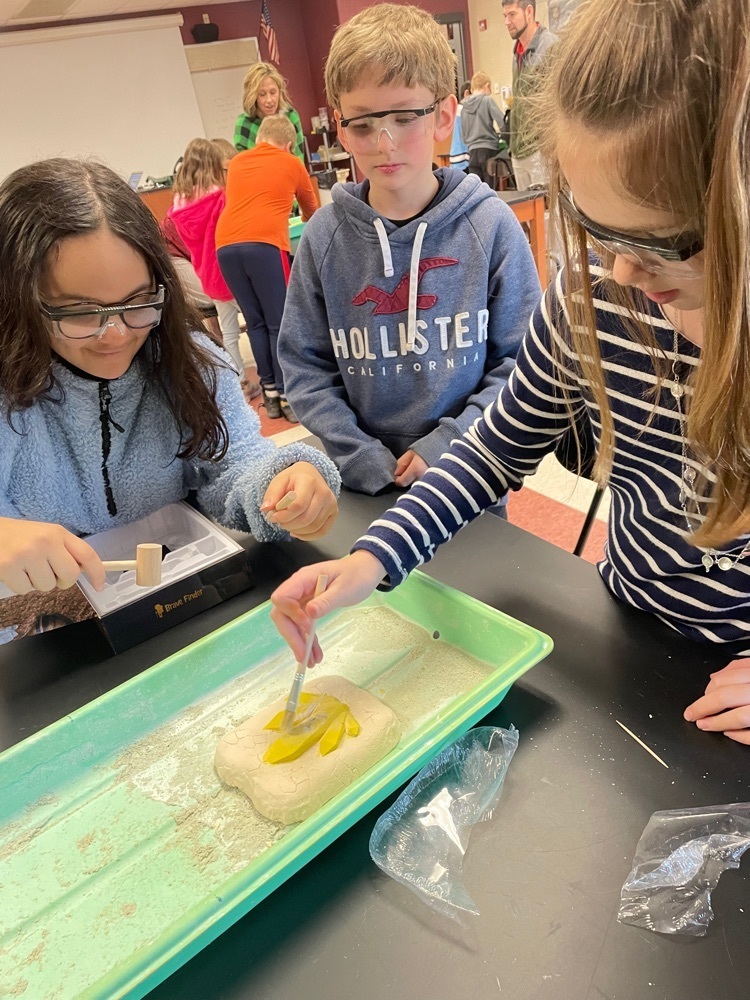 Attention 4th-6th Grade Students at IES: Click the link below to learn about several upcoming band events! Link:
https://bit.ly/363OhfP

Attention students in grades 4-6: Iroquois performing arts will be having a spring musical extravaganza! Instead of one show, it will be a revue of several popular musicals. For those interested in auditioning, click the link below. Auditions will begin next week. If you have questions you can reach out to Ms. Conti. Link:
https://forms.gle/fEkgME4tMvaSZ75d8

Hello IES Families of Students in Grades 3-6! PSSA testing will soon be here! Students in grades 3-6 came home yesterday with important information regarding test dates and procedures. Please take the time to review this with your child. The link below is a digital copy of the information sent home. If you have any questions, please call the IES main office at 814 899-7643 ext 2000. Link:
https://bit.ly/3MzpJMd

Hardworking Fourth Grade students who took on the challenge of completing extra Science work and showing proficiency on the concepts were given the opportunity to make Elephant Toothpaste today! Congratulations to our Super Scientists!!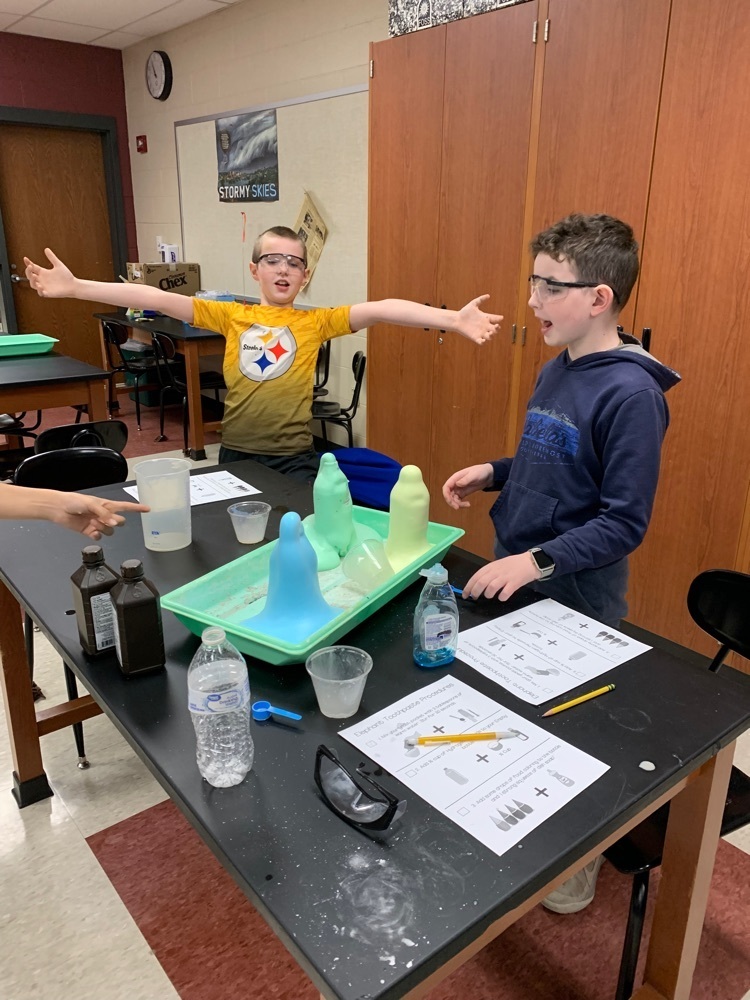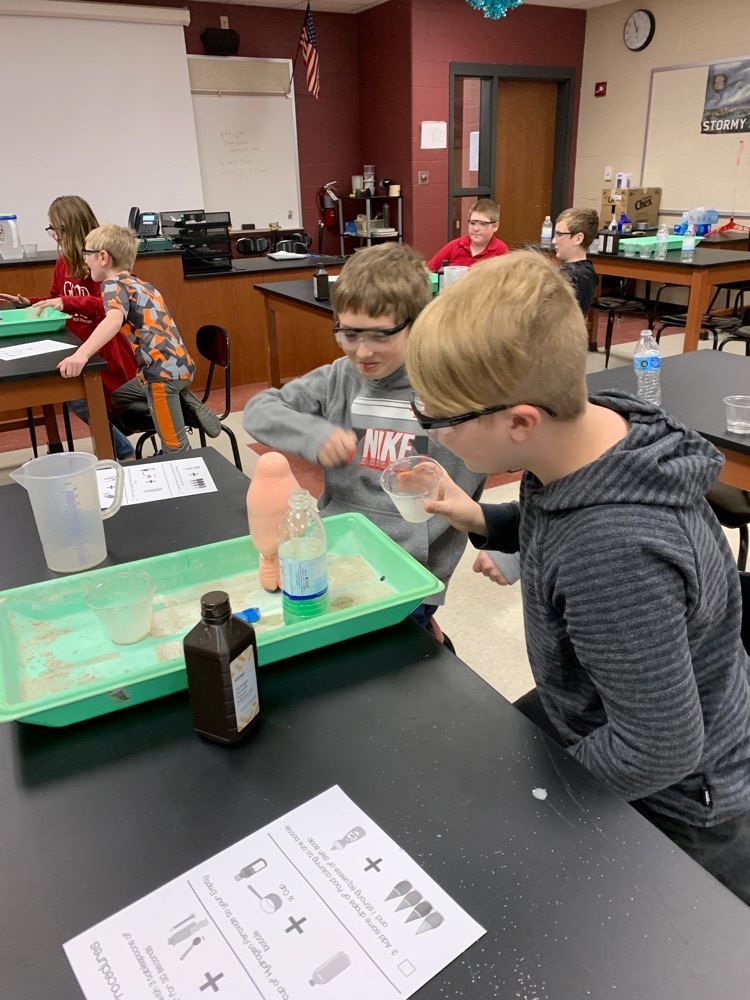 Our very own IES chorus made us proud by singing the National Anthem at tonight's Erie Otters game! They did an amazing job!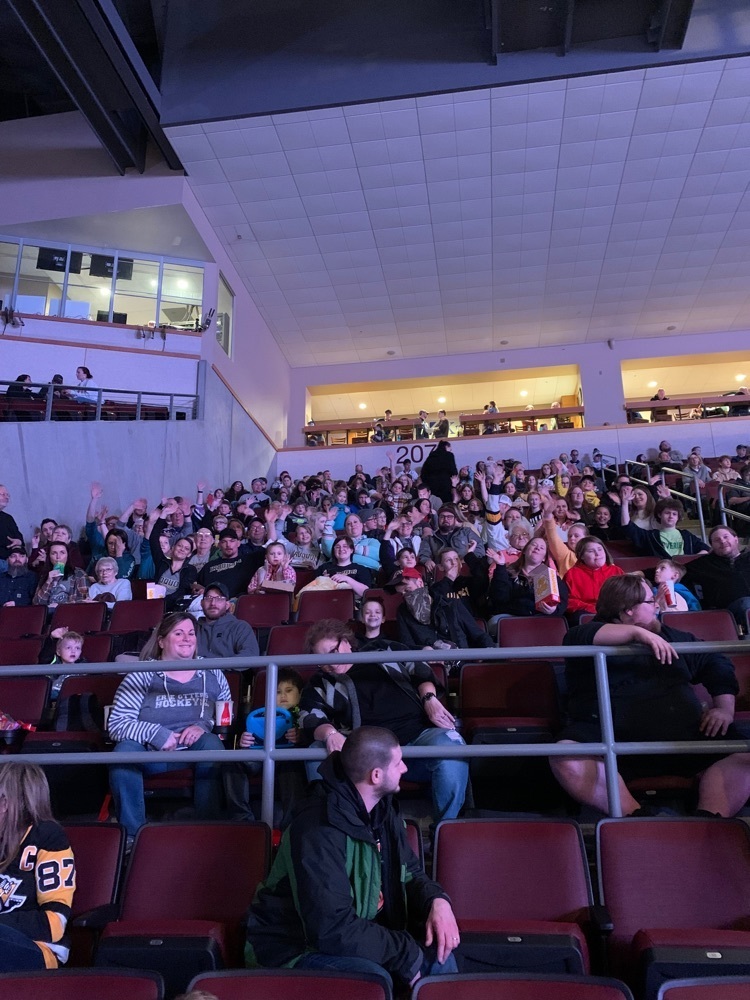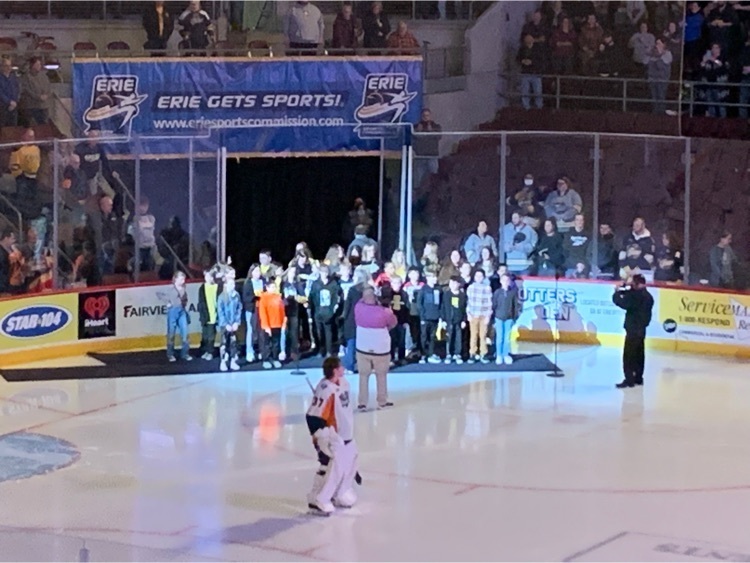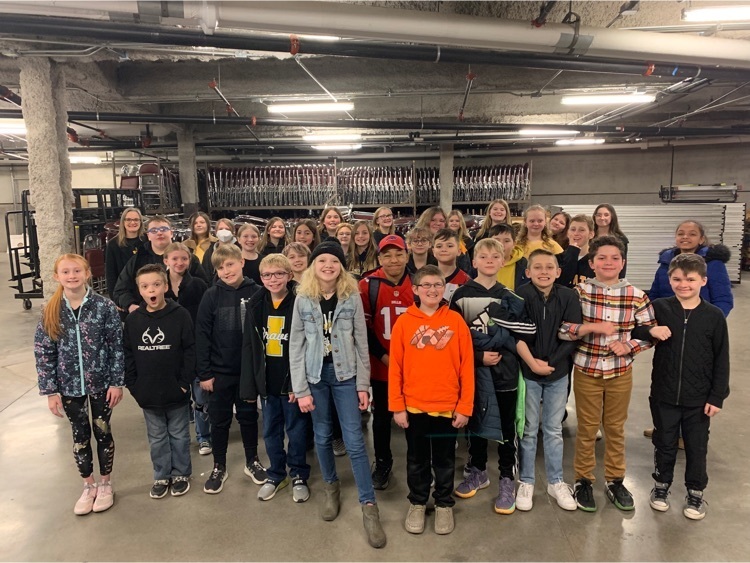 Good afternoon IES families! We've had such a blast this week celebrating our Kids Heart Challenge and students had so much fun with today's CoLoR bLaSt incentive! Have a wonderful weekend! Feel free to view the video of today's fun at this link:
https://youtu.be/TQFmfjwPhfk

A message from Mrs. Cadden: Hello Heart Heroes! We've had such a blast this week celebrating our Kids Heart Challenge and we're so excited for the CoLoR bLaSt incentive tomorrow afternoon! As we wrap everything up, just a small reminder that all donations are due by Friday morning. Thanks for your participation this year!

Health and Safety Plan Update: Starting on March 2nd, 2022 - masks will not be required on district transportation. Masks are still strongly recommended as one layer of protection against COVID-19 on buses and in school. Thank you for your continued support as we continue to provide quality in-person instruction.

Good Afternoon 5th and 6th Grade Families! IES will hold the 5th and 6th grade band concert tonight in the IES gym at 6:30PM. In order to accommodate all families, students are limited to 2 guests. Masks are optional for the event. We look forward to seeing you tonight for an evening of music!

Hello IES Families! Please click on the following link for important information about our Kids Heart Challenge!
https://bit.ly/3v9ujL4

Good afternoon IES Families! Please enjoy the Quarter 2 Principal's Awards and Braves to Brag About video! Thank you to all of our faculty and staff for nominating students for both honors. You can see all of our amazing students highlighted in the video at the following link. Have a great evening!
https://youtu.be/crxcX-7l4Lg

Hello IES families!! As a reminder, there is no school on Friday, February 18 or Monday, February 21. We look forward to seeing everyone back here on Tuesday, February 22. Have a great weekend!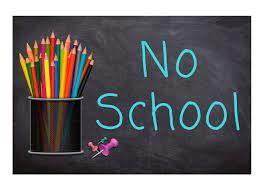 Attention Kids Heart Warriors! Students in grades K-4 are working hard to raise awareness and funds for the American Heart Association, as well as participating in heart-healthy activities in their specials classes! There is still 2 weeks left to register and join in the fun to help us reach our goal. There are already so many kids that get to color blast Mrs. Cadden and Mrs. Foutz, so let's see how many more we can get! Register today at
http://www2.heart.org/goto/IESrocks
If you'd like to learn some more information about the Principal's Challenge, check out the video at this link:
https://youtu.be/Y1YRPX0lyXA

IES was happy to host our second round of "French Toast with our Favorites" today for students and families in two of our Kindergarten classes! Thank you to the Nutrition Group for a great meal and our volunteers for their help! It was wonderful to see how happy our students were to eat breakfast with some of their favorite people! Thank you to the Kindergarten Team for making this wonderful opportunity happen for our students!