Our staff and students have really gotten in the spirit for homecoming week! We can't wait to see our school filled with black and gold tomorrow!!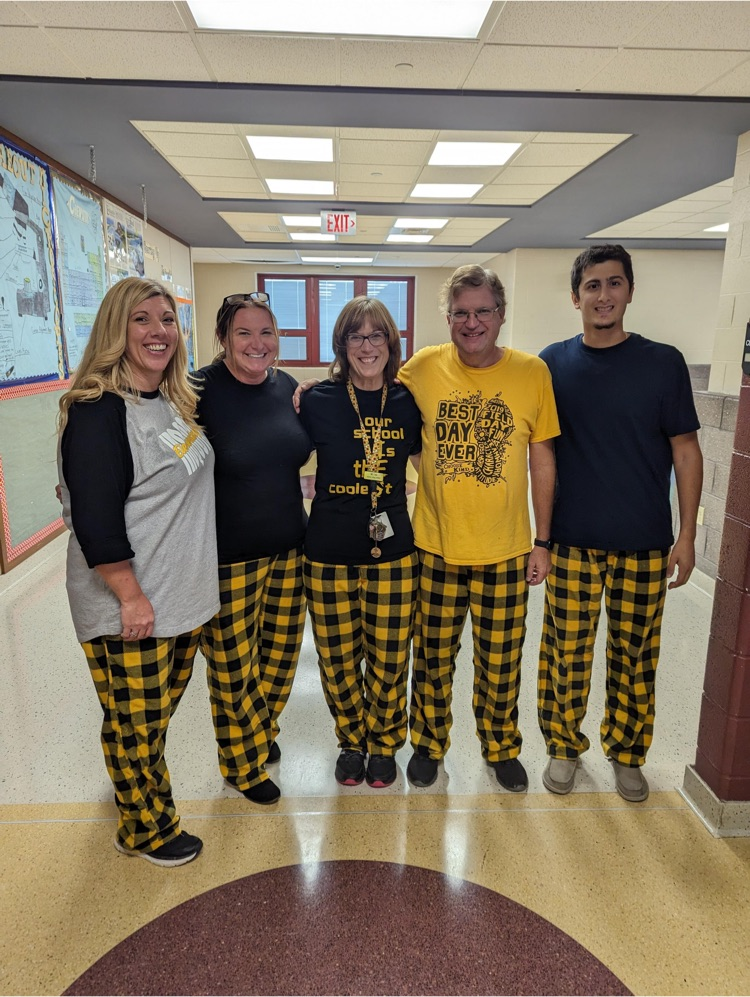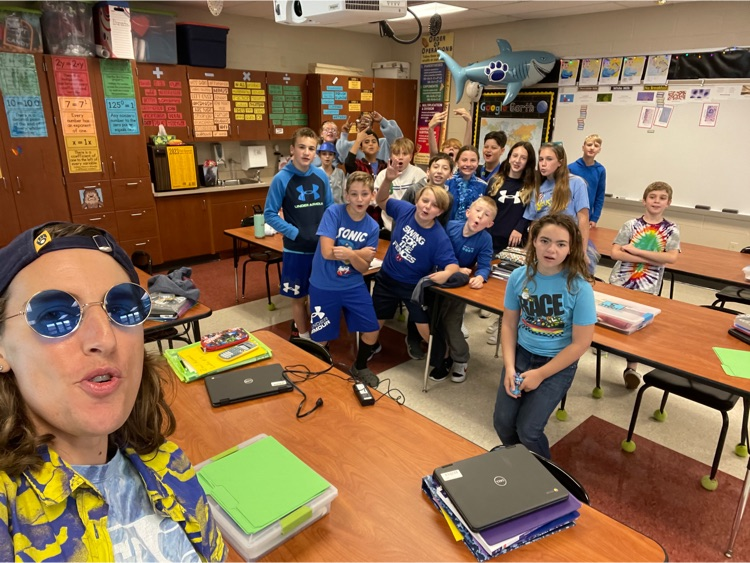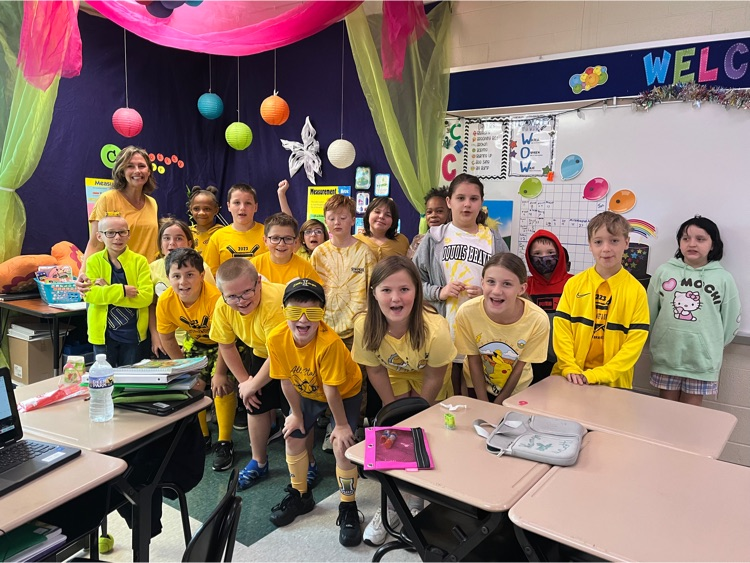 Attention IES families: Our annual fundraiser will be wrapping up on Monday, October 2, 2023! For more information please click the following link:
https://bit.ly/3qJ2y8x
As a reminder, all spirit wear orders are due tomorrow, Friday, September 29. For more information, call the IES office!

Kindergarten students have been learning all about nursery rhymes and fables in their first ELA unit of the year. The kindergarten team made the learning come alive by incorporating games relating to the stories read in the classroom! They played Jack Be Nimble Hopscotch, a Tortoise and the Hare Relay, a Jack and Jill Pail Game, a Humpty Dumpty Egg and Spoon Game, and a Baa Baa Black Sheep Bag Game. Students also participated in a giant Ring Around the Rosie. Prior to playing the game, the students had to retell the story to showcase their comprehension skills. Nice job kindergarten team!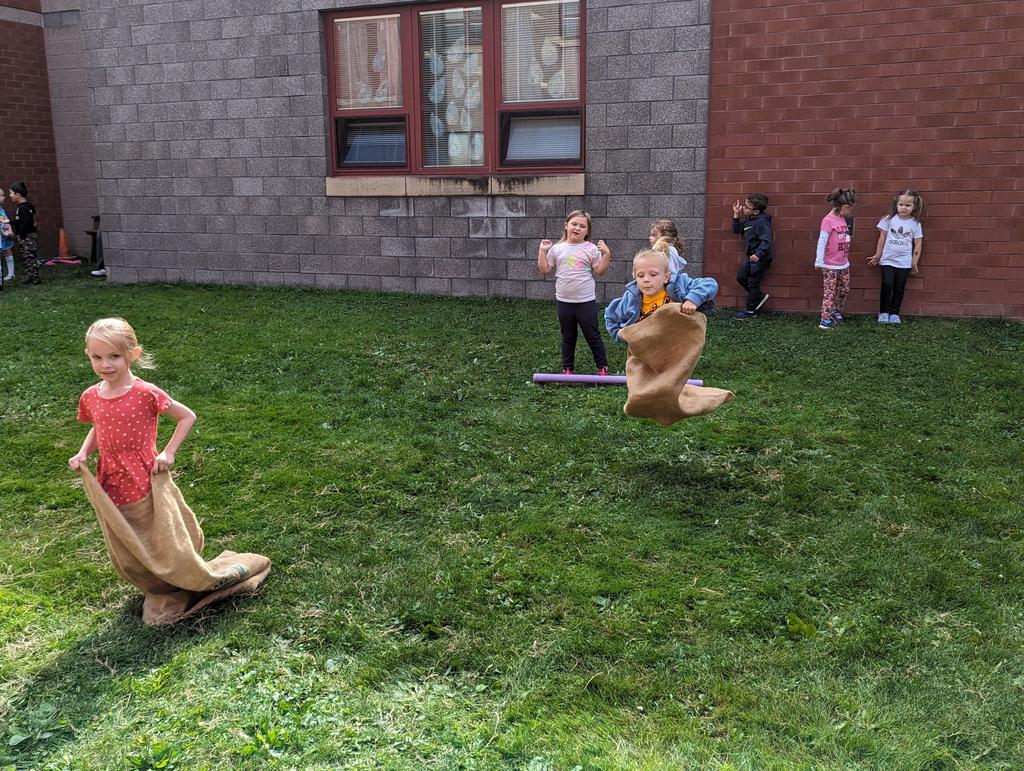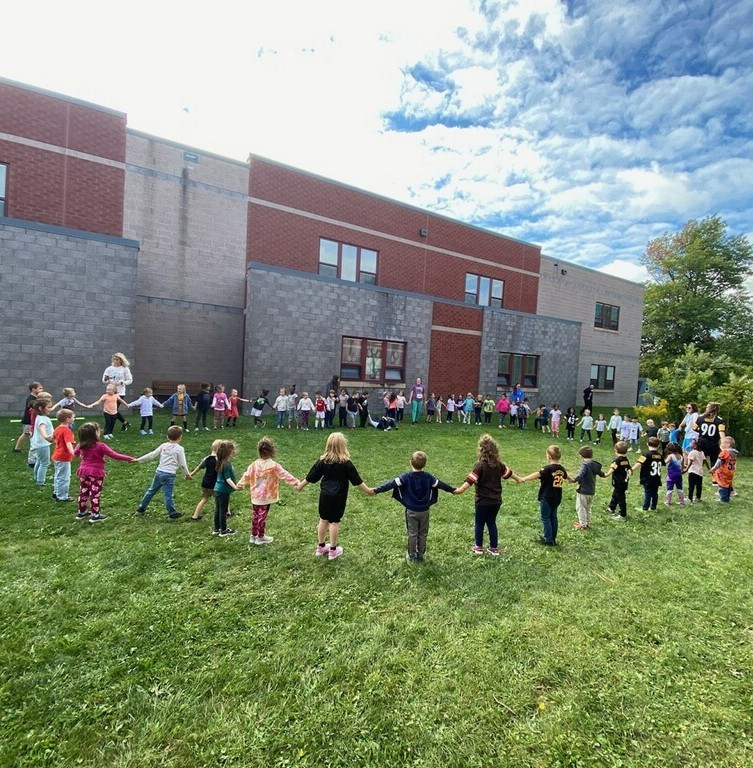 Check out this ELA and STEM cross-curricular project: Ms. Blacksten's 1st grade class successfully finished up their unit on "Fables and Folktales" by disguising a wolf in sheep's clothing and designing a pen to protect their sheep using a variety of materials around the classroom. Keep up the awesome work 1st grade!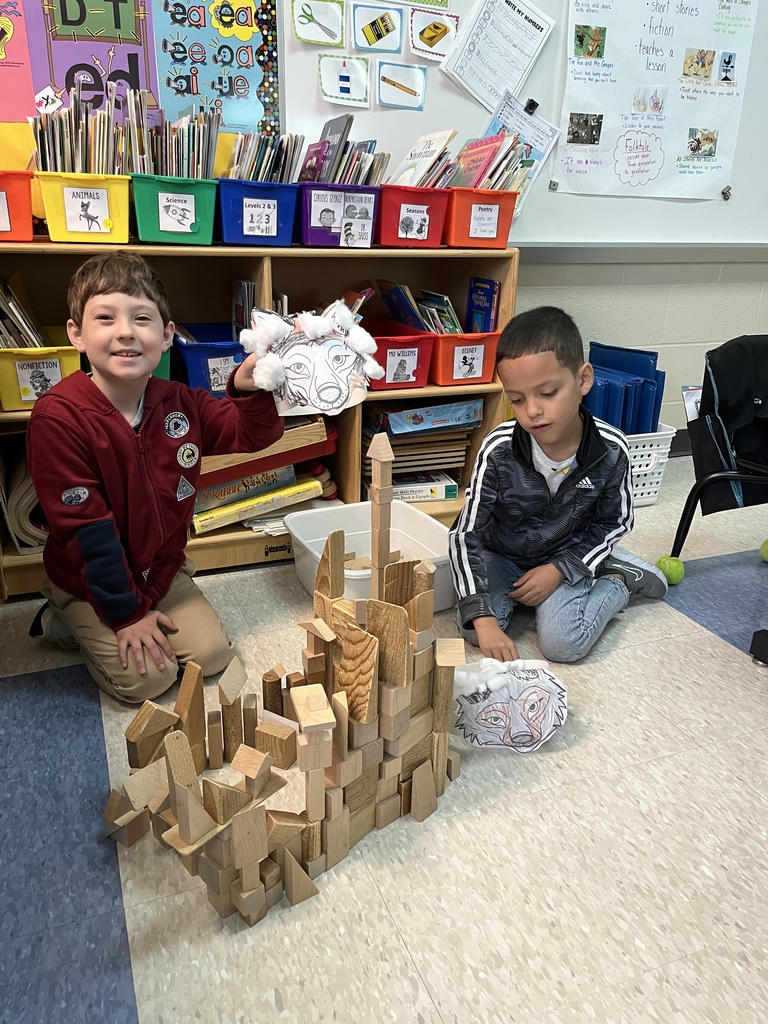 Information will be coming home with students today regarding the IES Homecoming Spirit Week next week. Make sure you check out the back of the flyer to see information explaining Iroquois School District's new Class Colors! Additional information about both of these topics can be found on the IES home page. Go Braves!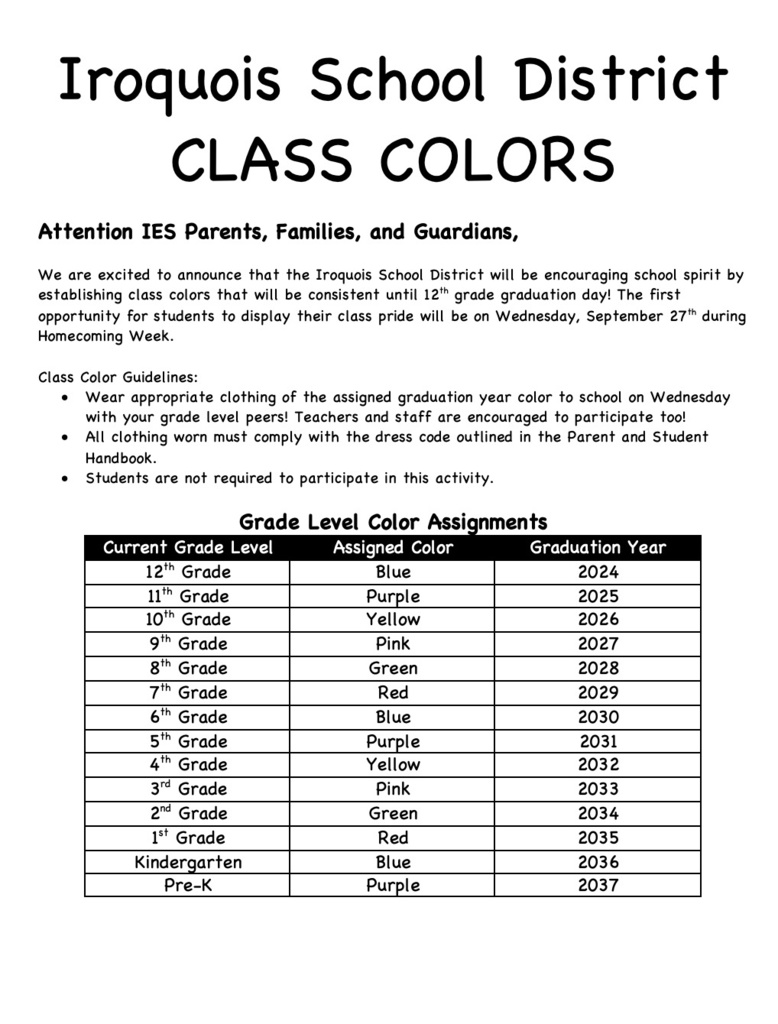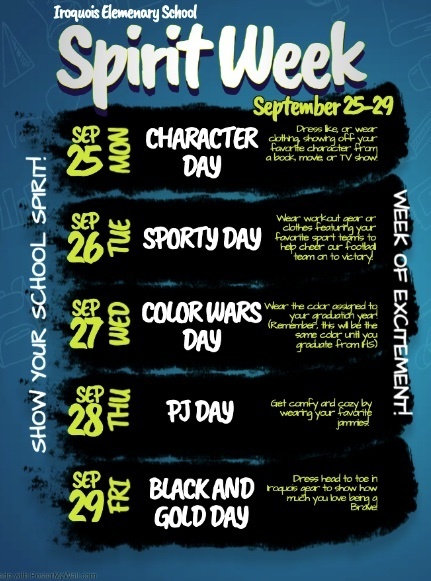 IES Families: Students will be bringing home spiritwear order forms soon! If you would like to order, submit the form and payment (cash or checks made out to Iroquois Elementary) to your child's homeroom teacher or to the IES office no later than Friday, September 29. Contact Mrs. Cadden at
jcadden@iroquois.iu5.org
with any questions.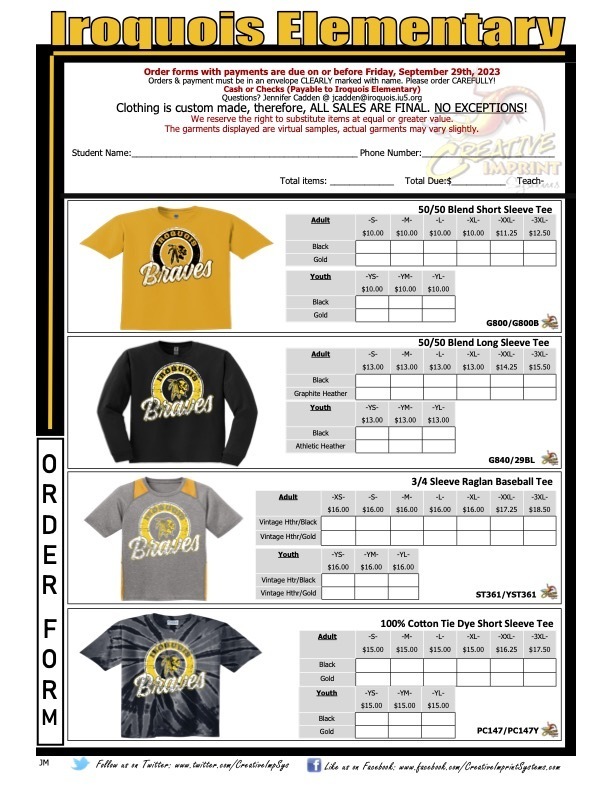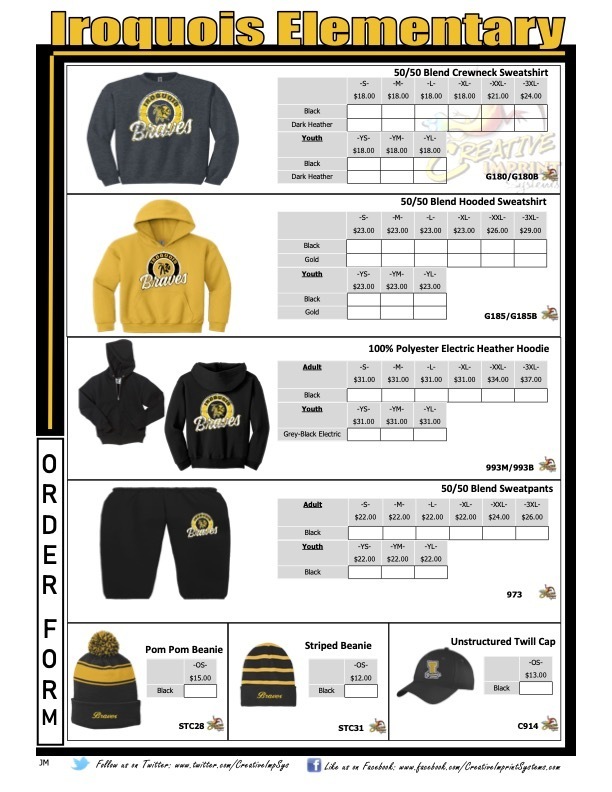 The Iroquois Swim Team is hosting "Designer Purse Bingo". Please come out and support their Fundraiser on Saturday, November 18, 2023 from 1:00 - 4:00 PM. Doors open at 11:30. Bingo begins at 1:00. Please see attached flyer.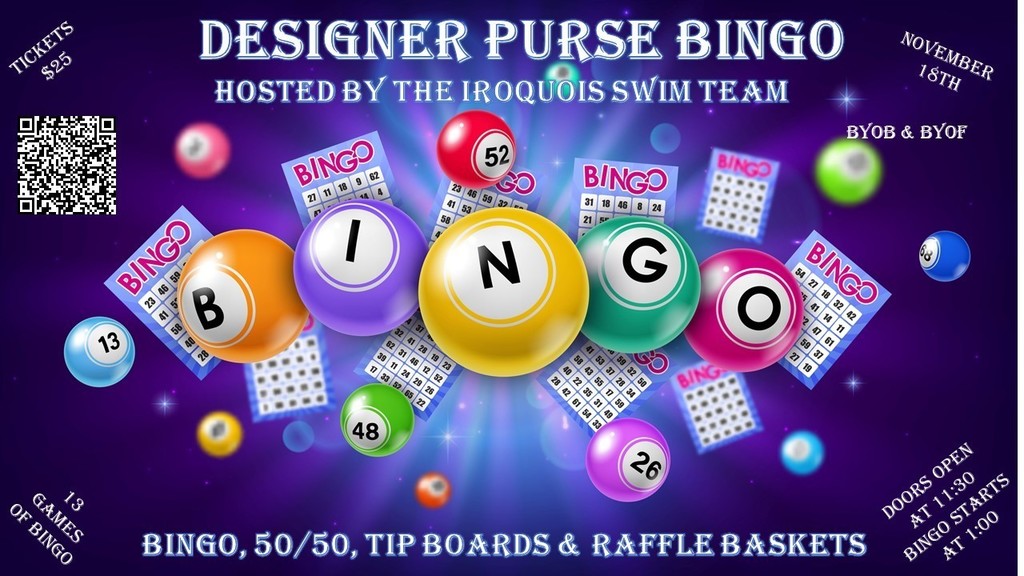 Attention IES families: Our annual fundraiser kicked off today with Mr. Money! Your student will be bringing home a fundraising packet today. For more information please click the following link:
https://bit.ly/3qJ2y8x

Attention IES Families: Space is still available tonight to join us for our Title 1 Taco Tuesday meeting from 6:00-7:30 PM in the IES Cafeteria! Parents and guardians are invited to come and receive an overview of Title 1 programming, meet our new Community School Director, learn about ways to become involved in the IES community, and have a free meal. Childcare will be provided for students currently enrolled at IES. If you are interested in attending, please contact the IES front office at 814 899-7643 ext. 2000.

Mark your calendars for a day of delicious generosity! Join us at Donatos Pizza in Harborcreek on Saturday, September 9th. Indulge in your favorite pizzas knowing that a portion of the day's sales will be given right back to the Iroquois Jr-Sr High School, September 11th Day of Service. Your appetite for great food will directly contribute to making a positive impact in our community. Let's eat and give back together!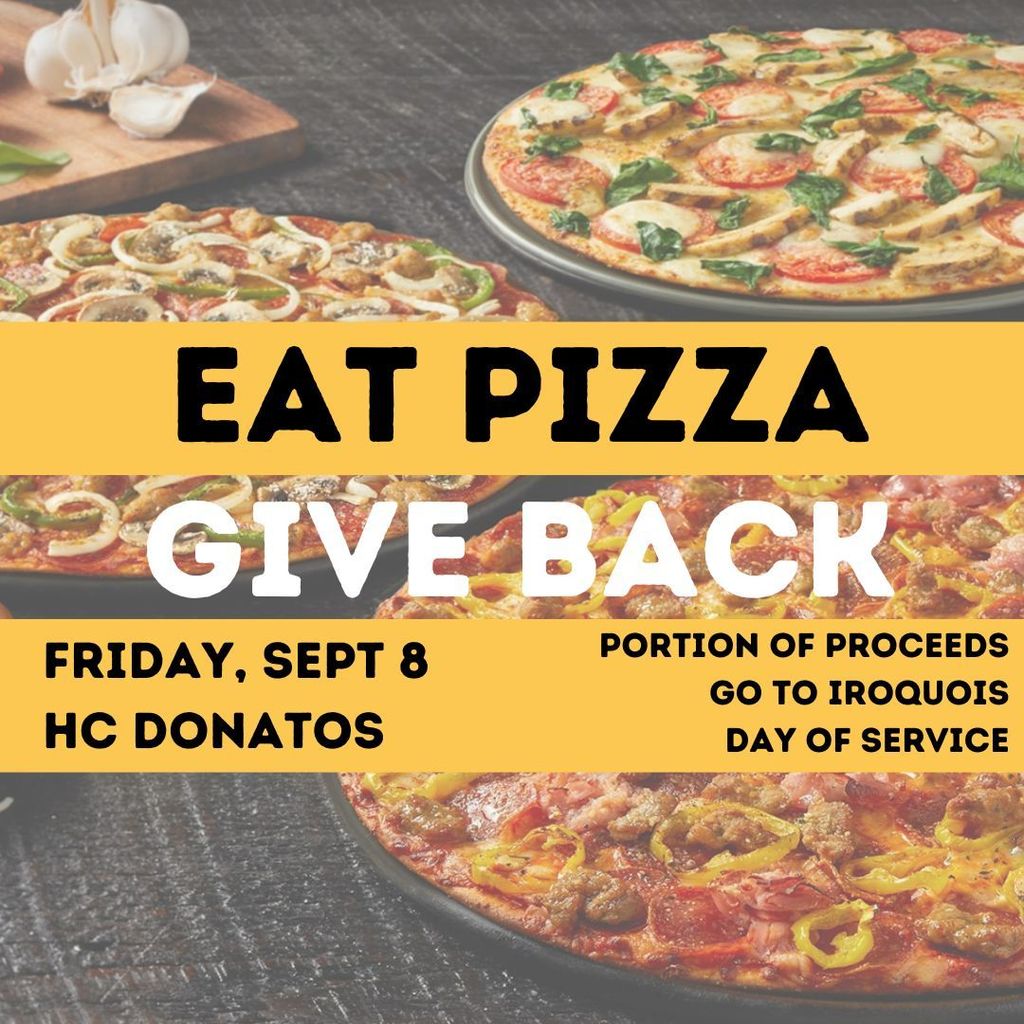 Good morning IES families! We are excited to welcome our students back today for the 2023-2024 school year! As a reminder, every student receives a free breakfast and a free lunch! We ask that families of students riding busses be patient with the bus company and drivers today as they are driving their routes for the first time with potentially nervous students. That being said, there may delays, but please know it is our goal to ensure all students arrive home safely! Finally, arrival at school for walkers and car riders is 8:15. We ask that students refrain from arriving on campus prior to that time. We can't wait to see all of you today!

Good evening IES families! As a reminder, our Back to School Bonanza will take place tonight from 6:00-7:30 in the IES bus loop. This free event features face painting, games, a dunking booth, and so much more! Hope to see you soon!

Attention IES Braves: We hope you are having a safe, kind, and responsible summer. Please join us for two upcoming events as we prepare for the 2023-2024 school year. Our Back to School Bonanza will take place on Thursday, August 17th from 6:00-7:30. This free event features face painting, games, a dunking booth, and so much more! Open House for the 2023-2024 school year will be on Thursday, August 24th from 6:00-7:30. This is a great opportunity to meet your child's teacher, see the classroom, and bring in school supplies. If you have questions about either event call the IES office at 814 899-7643 ext. 2000. See you soon!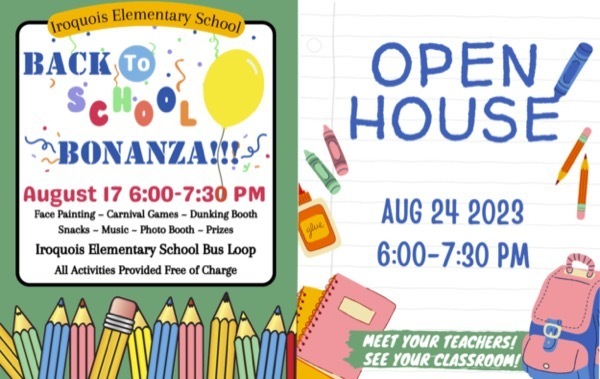 Calling all Bingo Players.....The Lady Braves Basketball program is having a Bingo Fundraiser on Sunday, August 20, 2023. The doors will open at 12:00 and Bingo starts at 1:00 PM. Please see attached flyer.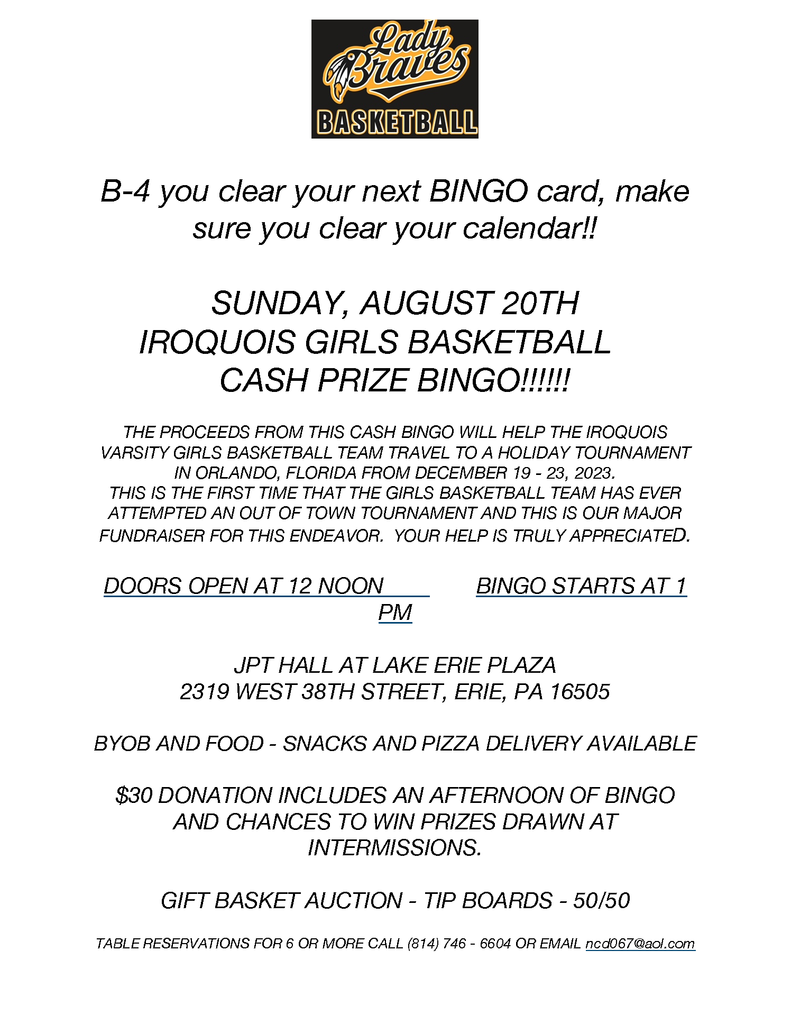 Please join the ISDF at their Golf Scramble on Monday, August 7, 2023 at Lawrence Park Golf Club. See flyer for additional details. They are still taking Registrations. The Iroquois School District Foundation supports the students and teachers through scholarships, grants that enhance the educational opportunities for students. With your support, we will have a wide-reaching impact for so many deserving students.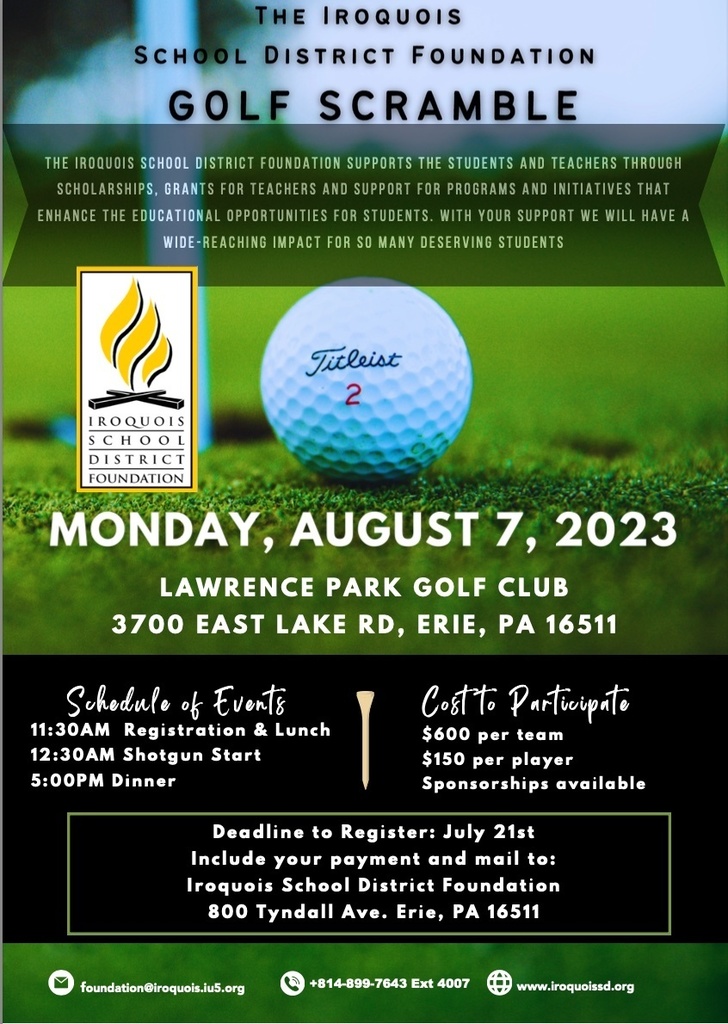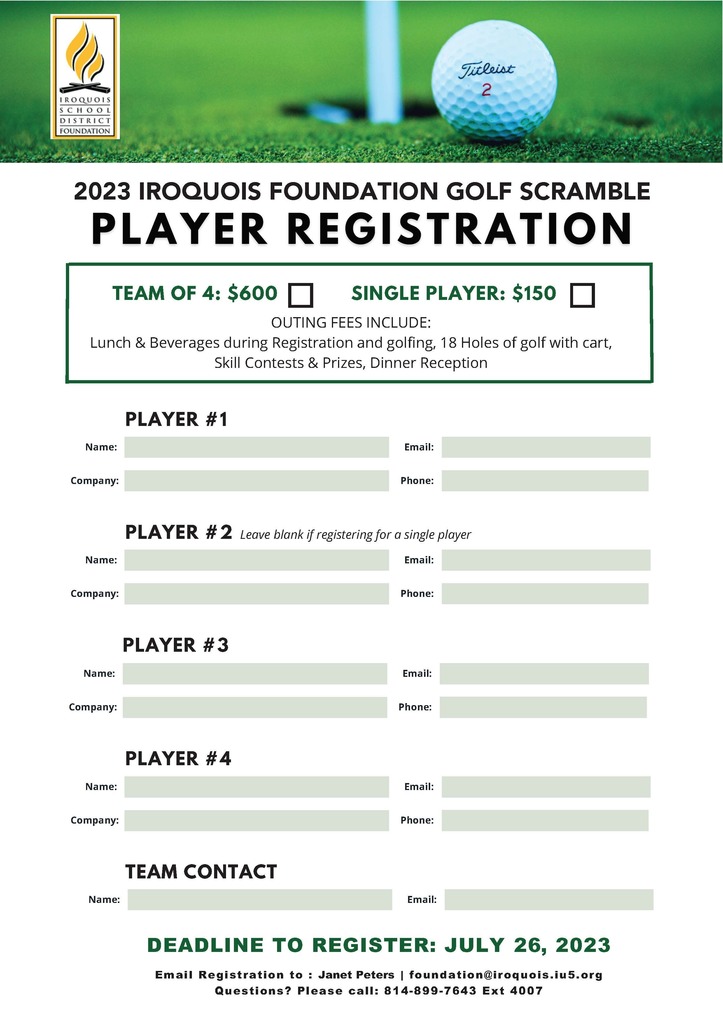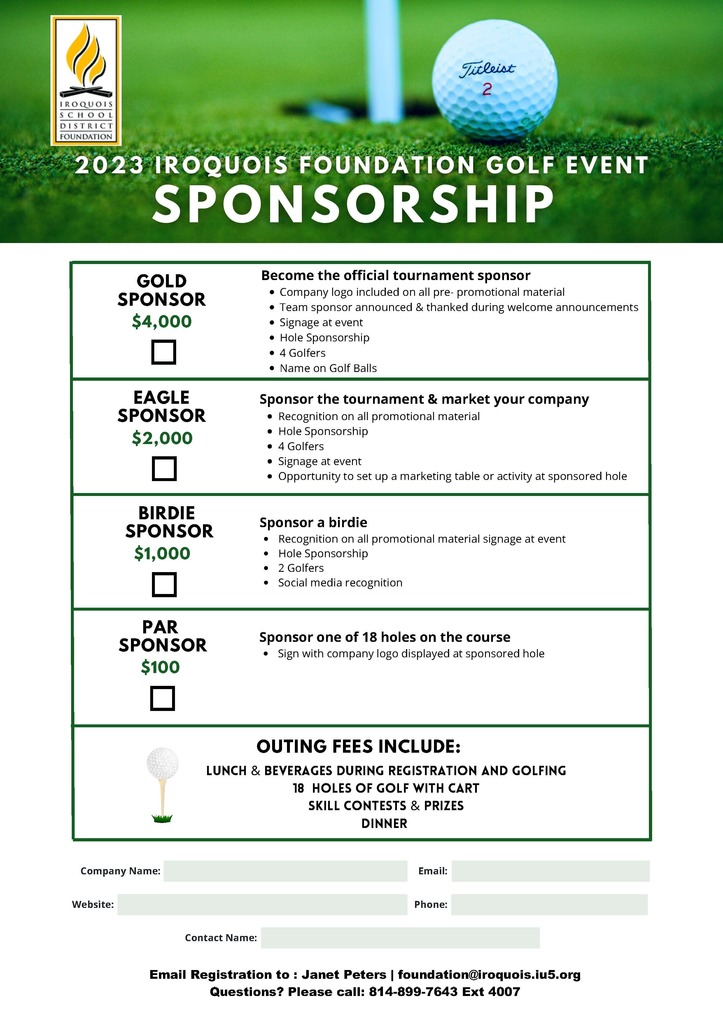 Attention IES families!We still have some 2022-2023 yearbooks available for purchase. They will be sold on a first-come first-served basis for $12.00. Stop in to the IES office if you'd like to purchase one. Thank you!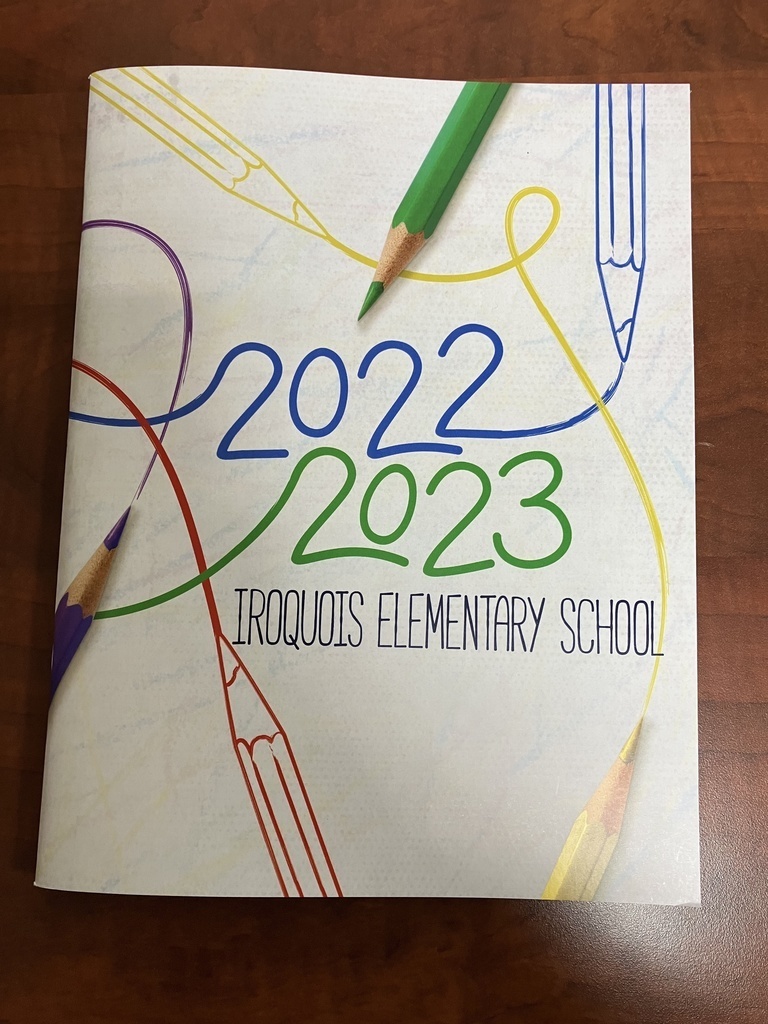 The 3rd Annual "Beginning Band Blast-Off Camp" will be held for any incoming 5th or 6th grade band students. The camp will be held from August 14th - August 18th, 2023 in the High School Band Room. The Cost will be $20.00. Please see flyer for additional information. Click on link to register.
https://forms.gle/yrwy8Rr1QiMQ4Why6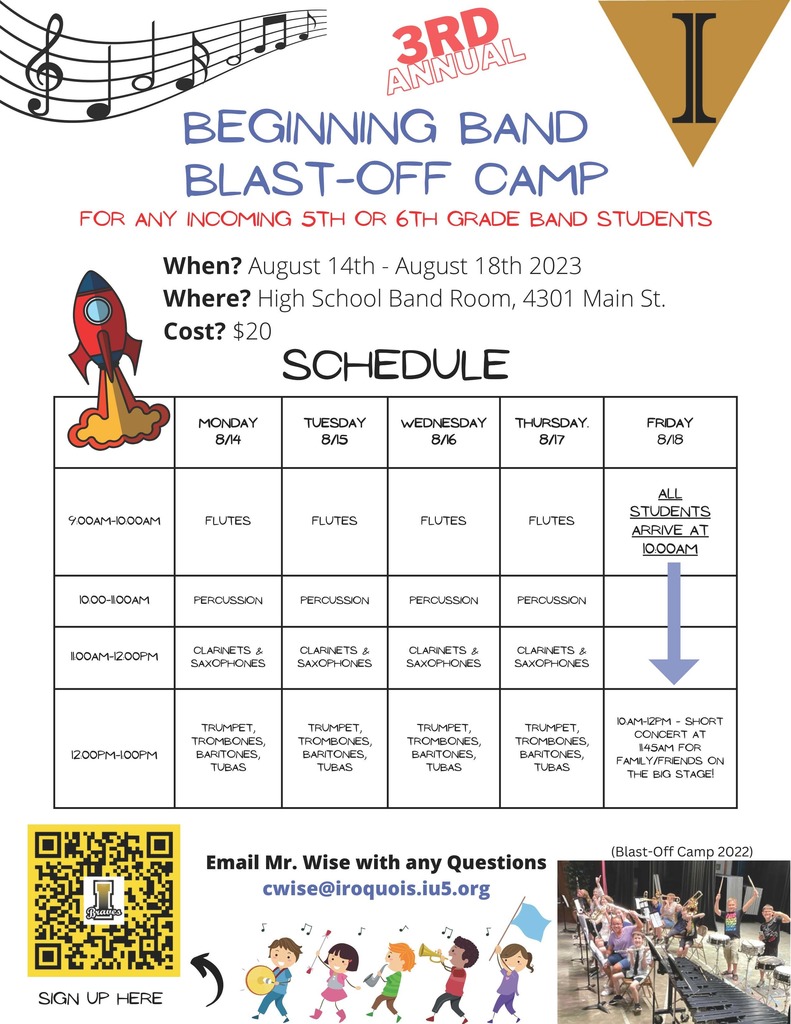 Attention ISD Families....The school calendar was revised at our June School Board meeting. Please find attached the Revised 2023-2024 School Calendar. An additional Act 80 Day was added for April 8, 2024. This will be used as a Teacher In-Service Day - NO SCHOOL for students.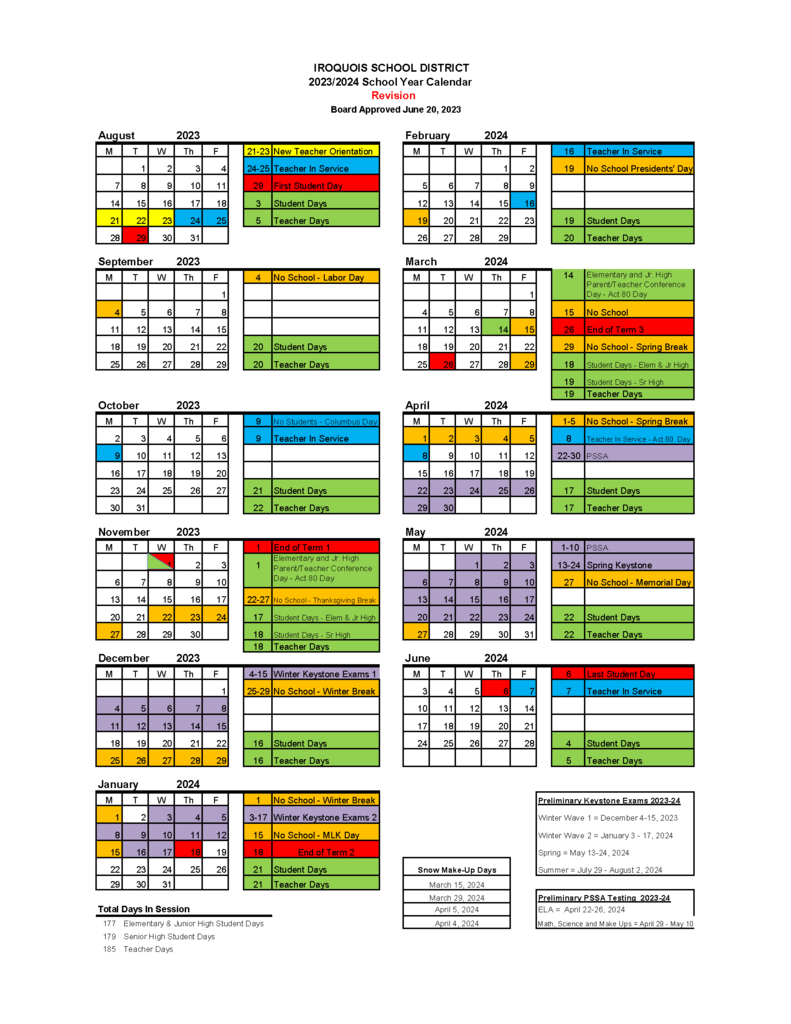 The IHS Cheerleaders will be having a Community Carnival on July 4th at Iroquois Elementary School. This will begin at the conclusion of the parade and go until the fireworks. Please see attached flyer.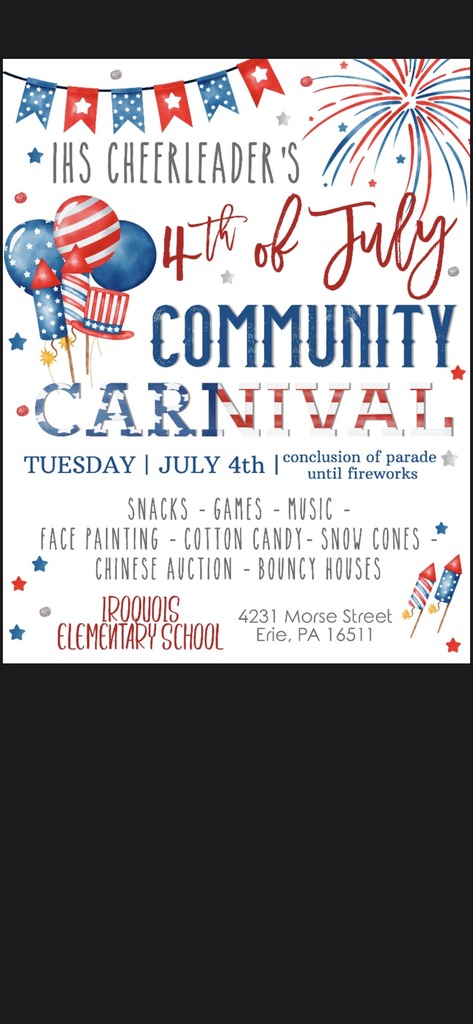 Attention Iroquois Families: Summer office hours for IES and IHS are 7:30 am to 3:30 pm. Have a wonderful summer!